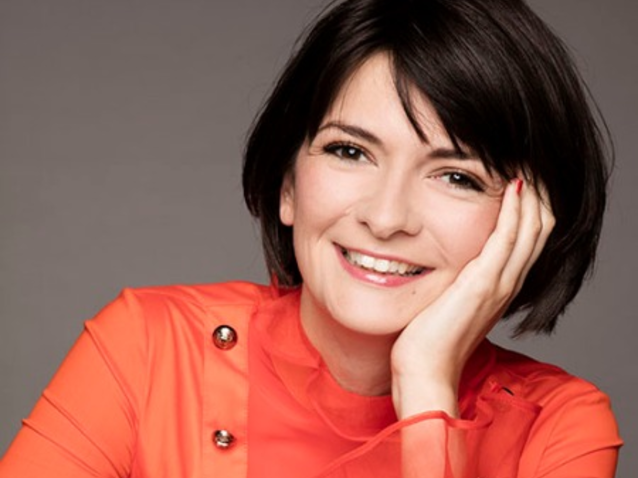 © Simon Fowler - Erato_WarnerClassics
Agenda Professionnel
Dates
Roles
Places
the 21 of September, 2022
the 23 of September, 2022
the 27 of September, 2022
the 29 of September, 2022
the 01 of October, 2022
the 07 of October, 2022
the 09 of October, 2022
the 11 of October, 2022
the 14 of October, 2022
Biography
Marianne Crebassa studied voice and piano at the Montpellier Conservatoire and in parallel completed a musicology degree at Montpellier University.
In 2008 aged 21 she was engaged by the Montpellier Opera for her stage debut in Schumann's Manfred conducted by Hervé Niquet. Return invitations to the Opera and the Festival de Radio France since then include roles in Pizetti's Fedra conducted by Enrique Mazzola, Debussy's Le Martyr de Saint Sebastien conducted by Alain Altinoglu, and Bellini's Zaira (Mazzola), La Traviata (Altinoglu), Lehar's Friederike, conducted by Lawrence Foster.
Following a critically acclaimed appearance as Isabella Linton in Herrmann's opera Wuthering Heights at the 2010 Festival de Radio France, Ms. Crebassa began a two year contract with Paris Opera's young artists programme, the 'Atelier Lyrique'.
In May 2011, she sang the title role of Gluck's Orphée for the first time in the Atelier's annual opera production; July 2011 saw her return to the Festival de Radio France and Montpellier to sing the title role of Halevy's La Magicienne, conducted by Lawrence Foster.  In 2011-2012, Marianne Crebassa appeared in productions of Lulu and Rigoletto on the main stage of the Paris Opera and sang her first Ramiro (La Finta Giardiniera) in the Atelier Lyrique's annual production.
In recital, Ms. Crebassa has already developed a wide repertoire of French Melodies and German Lieder. She recently presented a French programme with pianist Georges Pludermacher and this season, did so at the Saint Denis festival.
In August 2012 Marianne Crebassa made her debut at the Salzburg Festival as Irene in Haendel's Tamerlano conducted by Marc Minkowski and returned to the Mozart Festwochen for a new production of Lucio Silla.
This season, concert engagements take her to the Musikverein Vienna for Le Martyr de Saint Sebastien, to the Gulbenkian Foundation Lisbon for Berlioz's Roméo et Juliette as well as to Salzburg and Bremen for the revival of Lucio Silla.
During the 2013-2014 season, Marianne Crebassa will sing Dorabella in Così fan tutte in Montpellier and Siebel in Faust in Amsterdam. She will also continue her collaboration with the Paris Opera in Madama Butterfly.