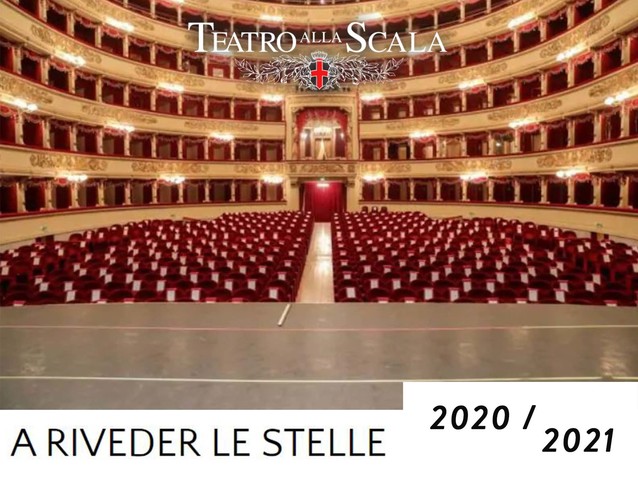 © DR
General Information
Production title:

A riveder le stelle - Teatro alla Scala di Milano (2020)

Creation date:

07/12/2020

Work - Composer:

Récital

-

Compositeurs divers

Opera house:Teatro alla Scala.
Description
Season opening concert, given in mondovision and online on the Internet.
Music by: Georges Bizet, Pyotr Ilyich Tchaikovsky, Davide Boosta Dileo, Gaetano Donizetti, Jules Massenet, Giacomo Puccini, Gioachino Rossini, Erik Satie, Giuseppe Verdi, Richard Wagner.
More information is available on the official website of the opera house.
Schedule
December 07, 2020 17:00:00
Work's characters list
Director
Conductor
Ténor
Ténor
Ténor
Ténor
Ténor
Ténor
Ténor
Ténor
Ténor
Baryton
Baryton
Baryton
Basse
Soprano
Soprano
Soprano
Soprano
Soprano
Soprano
Soprano
Soprano
Mezzo-soprano
Mezzo-soprano
Baryton-basse