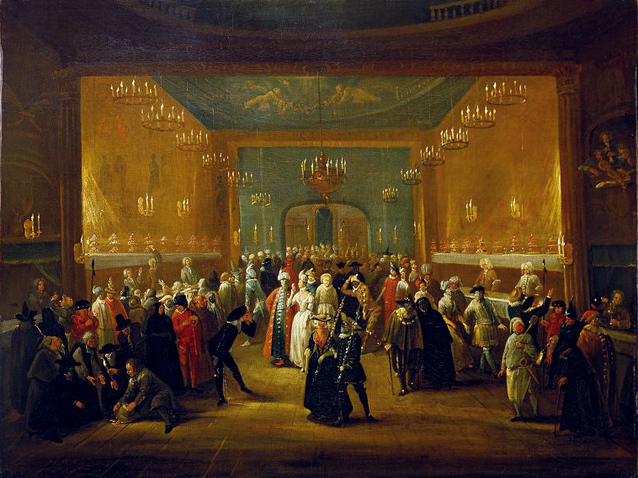 Work description
A major opera from the early 18th century, Ariodante occupies a special place in Handel's long London career; he applied his countless talents to his work as composer, conductor and impresario to impose his aesthetic choices on an enthusiastic and sometimes partisan public. In this climate of incessant striving, Handel began writing Ariodante, the first work presented in the brand-new Covent Garden Theatre to compete with a new troupe in which the famous castrato Farinelli was appearing.  The score, reflecting various influences, offers a genuine renewal of the language of music and a theatrical conception refocusing on expressing feelings, without artificial recourse to the wondrous.  The high quality of the libretto freed Handel from a criticism often levelled at his works, in which the plot often seems confused with no real dramatic spirit.  This tale of thwarted love against a background of chivalry, stripped of parallel plots, leaves significant room for the description of nature. All these factors contribute surprisingly to making this "opera seria", in which Handel frees himself from the constraints of the aria da capo in order to better convey passion, into a Romantic work before its time. The orchestra becomes a full-fledged character who prolongs the echo of feelings that are often developed with dazzling virtuosity. The title role was written for the castrato Carestini, Farinelli's rival. The influence of Versailles-style opera-ballet adds another facet to this uncategorisable work featuring the famous dancer Marie Sallé, who also participated in creating Rameau's Les Indes Galantes some months later. After a mild reception and two centuries of oblivion, it was not until the baroque renaissance in the late 20th century that Ariodante finally met with success.
Summary
Prince Ariodante is to wed the King of Scotland's daughter Ginevra. He is falsely convinced of his fiancée's betrayal by the scheming Duke Polinesso, who is acting in complicity with his maid Dalinda. Ariodante, in despair, flees the Court. Unjustly accused, Ginevra loses her mind when she is disowned by her father. While he is believed dead, the young Prince witnesses an attempt to murder Dalinda, a witness who has become a hindrance for the wily Polinesso. He begins to think he has been deceived by appearances. His brother Lurcanio provokes Polinesso to a duel; the latter admits to his stratagem before dying. Ginevra, finally cleansed of any suspicion, recovers and can finally wed Ariodante.
Act 1
In the King of Scotland's palace, his daughter Ginevra confides her happiness to her handmaiden, Dalinda. She is to be united with Prince Ariodante with her father's approval. But they do not count on the prideful Duke Polinesso, whose advances she is forced to reject. To avenge himself, he convinces the credulous Dalinda to help him compromise Ginevra. The unfortunate maid rejects the love of Lurcanio, Ariodante's brother, in the hope of wedding Polinesso, whom she loves.
Act 2
Polinesso boasts to Ariodante that he is Ginevra's lover. To prove it, he opens her door with the complicity of Dalinda, who has donned her mistress's clothes. Deceived by this stratagem, Ariodante decides to take his own life. Unjustly suspected, Ginevra is accused of being responsible for the death of her fiancé by Lurcanio. Her father disowns her, and she goes mad.
Act 3
Ariodante is not dead. He thwarts the assassins sent by the sinister Polinesso to kill Dalinda, the inconvenient witness. She admits everything to the young prince, who understands that he has been deceived by appearances. Polinesso and Lurcanio face off in personal combat for the honour of the unfortunate Ginevra. Polinesso, defeated, confesses his betrayal before he dies. Dalinda finally accepts the love of Lurcanio, whom she will marry. Ginevra regains her honour and her mind. Now nothing stands in the way of her union with Ariodante.