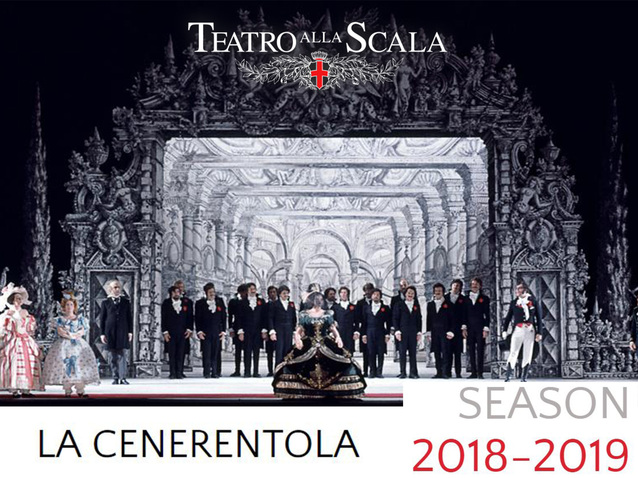 © DR
Description
Revival of the production of Jean-Pierre Ponnelle created in Florence in 1968. It was notably given in Paris in 2011 (read our French column) and 2013, or at the Bayerische Staatsoper in 2017 and 2018, or in Monte Carlo also in 2017 (read our French column).
A film was also shot in 1981.
More information is available on the official website of the opera house.
Schedule
February 10, 2019 20:00:00
February 12, 2019 20:00:00
February 16, 2019 20:00:00
February 19, 2019 20:00:00
February 23, 2019 20:00:00
February 26, 2019 20:00:00
March 23, 2019 20:00:00
March 27, 2019 20:00:00
March 30, 2019 20:00:00
April 02, 2019 20:00:00
April 05, 2019 20:00:00
Work's characters list
Director
Conductor
Don Ramiro
Dandini
Dandini
Don Magnifico
Angelina
Alidoro
Alidoro