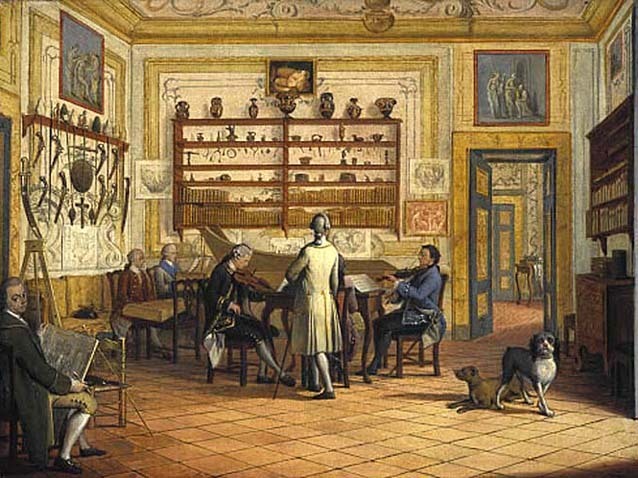 General informations
Composer:Wolfgang Amadeus Mozart
Librettist:

Giovanni de Gamerra

Creation date:

1772

Creation place:

Italy

Acts number:

3

Original language:

Italian

Opera House of original production:

Teatro Regio Ducal Milano
Work description
When Mozart composed this opera seria he was only 16 years old, and in the torments experienced by the young Roman dictator Lucio Silla we can see the turmoil and concerns the young composer was experiencing at the time.
We can already glimpse, in the way the score reveals this confusion and questioning, with depth and intensity as well as agility, lightness and infinite grace, signs of the great genius to come.
The last of the so-called "Italian" operas, after Mitridate and Ascanio in Alba, this opera, which ends well as it should, hints at all of Mozart's emotion in all its richness and expressiveness.
Summary
In Rome around 80 BC, consul Lucio Silla is a cynical, unscrupulous and power-hungry dictator. But against all expectations he renounces everything, including love, with a detachment as unlikely as it is sudden.
 
Act 1
Lucio Silla (tenor), a Roman dictator, is responsible for the death of the father of Giunia ( soprano) whom he desires, and for the exile of his beloved Cecilio (alto) who returns for vengeance.
Act 2
To thwart the determination of Giunia, who rejects him, Silla seeks to win the support of her sister Celia (soprano) and promises her the hand of her fiancé Cinna (soprano) who is a friend of Cecilio. No one is able to lessen Giunia's determination; she is about to kill herself when she is saved by Cecilio. Both are arrested and imprisoned.
Act 3
To the amazement of all, Silla announces to the people that he is pardoning the lovers, freeing the political prisoners and giving up power, convinced that greatness of soul surpasses all power and glory.