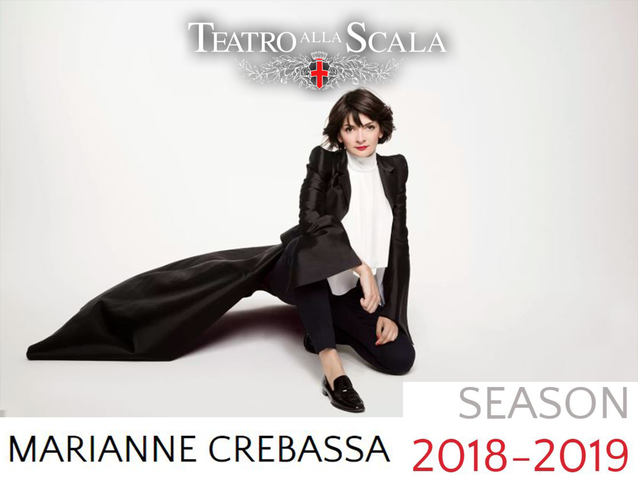 © Copyright all right reserved
General Information
Production title :

Récital Marianne Crebassa - Teatro alla Scala di Milano (2019)

Creation date :

2019

Work - Composer :

Récital

-

Compositeurs divers

Opera house :Teatro alla Scala.
Description
Piano : Fazil Say.
Program :
Claude Debussy
Trois Mélodies
La mer est plus belle
Le son du cor
L'échelonnement
Erik Satie
Trois gnossiennes
1. Lent
2. (Avec étonnement)
Claude Debussy
from Préludes (I Libro)
10. La cathédrale engloutie
12. Ministrels
Maurice Raval
Shéhérazade
version for voice and piano
1. Asie
2. La flûte enchantée
3. L'indifférent
Vocalise-étude (en forme de habanera)
Gabriel Fauré
from Mirages op. 113
1. Cygne sul l'eau
4. Danseuse
Henri Duparc
Chanson triste
Au pays où se fait la guerre
Fazil Say
Gezi Park 2. Sonata for piano op. 52
1. Nights of resistance on the streets of Istanbul
2. The silence of the gas cloud
3. About the killing of the innocents child Berkin Elvan
4. Hope is always in our hearts
Gezi Park 3 op. 54
Ballade for mezzo soprano, piano and string orchestra version for mezzo soprano and piano
More information is available on the official website of the opera house.
Schedule
January 27, 2019 20:00:00
Work's characters list
Interprète