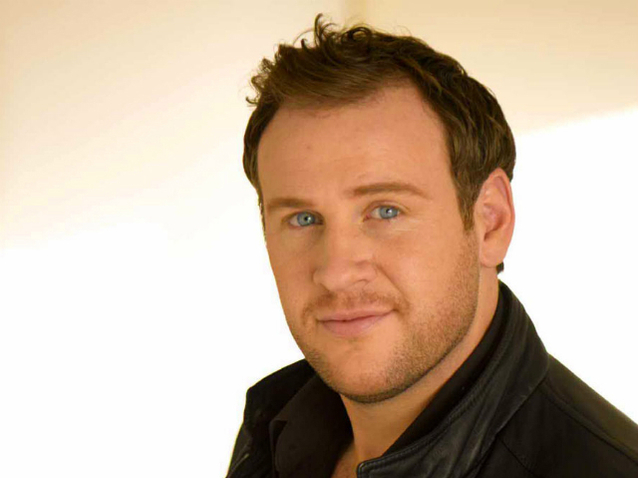 © DR
General Information
Last name:

Meachem

First name:

Lucas

Nationality:

United states

Tessitura:

Baritone

Official website URL:http://lucasmeachem.com/
Contact:Opus 3 Artists - Jeffrey Vanderveen
470 Park Avenue South - 9th Floor North
New York, NY 10016
p: 212.584.7569 | e: [email protected]
Agenda Professionnel
Dates
Roles
Places
the 15 of November, 2022
the 18 of November, 2022
the 21 of November, 2022
the 24 of November, 2022
the 27 of November, 2022
the 30 of November, 2022
the 03 of December, 2022
Biography
In the 2007-2008 season, Lucas Meachem joins the rosters of the Royal Opera House, Covent Garden and the Metropolitan Opera. For his debut at the Met, he sung the role of General Rayevsky in Prokofiev's War and Peace. Additionally, for the Florida Grand Opera, he performed the role of Zurga in Les Pêcheurs de Perles, as well as Valentin in Faust for New Orleans Opera. In concert, he appeared with the Florence Maggio Musicale in the Fauré Requiem under Seiji Ozawa, with the American Symphony Orchestra, in the U.S. premiere of Ferdinand Hiller's oratorio The Destruction of Jerusalem at Avery Fisher Hall, made his New York Philharmonic debut in Bach's St. Matthew Passion under Kurt Masur, and will have sung with the St. Louis Symphony in Carmina Burana, and the Fauré Requiem with Pittsburgh Symphony.
Engagements for upcoming seasons include returns to San Francisco Opera as Fritz/Frank in Die tote Stadt, Aeneas in Dido and Aeneas at Royal Opera House, Covent Garden, Lyric Opera of Chicago, Metropolitan Opera, Colorado Opera and debuts with the Bayerische Staatsoper and Paris Opera.
In the 2006-2007 season, Mr. Meachem debuted at the Lyric Opera of Chicago as Oreste in the new Robert Carson production Gluck's Iphigénie en Tauride opposite Susan Graham. The production also included Paul Groves, and was conducted by Louis Langrée. In the winter, he also sang the role of Wolfram in Tannhäuser with Seiji Ozawa's Saito Kinen Festival in Tokyo, and made his debut at Madrid's Teatro Real in the world premier of El Viaje a Simorgh by José María Sánchez-Verdú. Additionally, he sang Figaro in Il Barbiere di Siviglia in Portland, Maine, and Carmina Burana with the Seattle Symphony.
Mr. Meachem is a 2005 Adler Fellow with the San Francisco Opera and has appeared with that company in the title role of Eugene Onegin and Papageno in Mozart's The Magic Flute. Additional recent engagements included Papageno and Schaunard in La Boheme with Palm Beach Opera, as well as the role of Silvandre in the world premiere of Pastorale by Gerard Pesson at the Staatstheater Stuttgart.
Mr. Meachem has been a winner in many competitions across the United States including the 2001 Mario Lanza Competition, the 2002 Jessie Kneisel Competition, the 2001 and 2002 West Palm Beach Opera Competitions, the 2001 Opera Index Competition, the 2002 George London Competition and the 2002 Bel Canto Competition. He has also been a winner in the Metropolitan National Council Competition in Charlotte, NC and in New Haven, CT in 2001 and 2002 and won an Encouragement award at the 2002 Regional Metropolitan National Council Competition in Atlanta, GA.