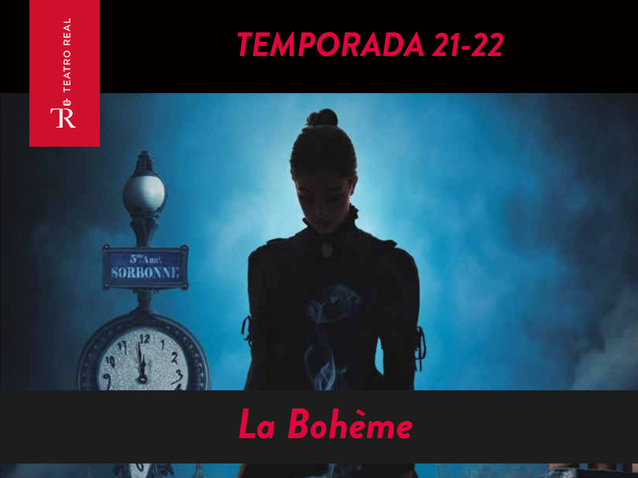 © Copyright all right reserved
Description
Revival of the production of Richard Jones created in 2017, in co-production with the Royal Opera House where we saw it on several occasions, as in 2017. We were reporting in English, as well as in 2018 and 2020.
The Teatro Real completely reshuffled the cast for the performance on Dec. 29, 2021, and has finally announced the cancelation of the performance of Puccini's "La bohème" scheduled for Jan. 2, 2022, due to a COVID-19 outbreak in the house. It is not impossible that the dates of January 3 and 4 are also in danger.
More information is available on the official website of the opera house.
Schedule
December 12, 2021 18:00:00
December 13, 2021 19:30:00
December 15, 2021 19:30:00
December 16, 2021 19:30:00
December 18, 2021 19:30:00
December 19, 2021 18:00:00
December 20, 2021 19:30:00
December 23, 2021 19:30:00
December 26, 2021 18:00:00
December 27, 2021 19:30:00
December 29, 2021 19:30:00
December 30, 2021 19:30:00
January 02, 2022 18:00:00
January 03, 2022 19:30:00
January 04, 2022 19:30:00
Work's characters list
Director
Conductor
Rodolfo
Rodolfo
Rodolfo
Mimi
Mimi
Marcello
Marcello
Schaunard
Schaunard
Colline
Colline
Benoit
Benoit
Alcindoro
Musetta
Musetta