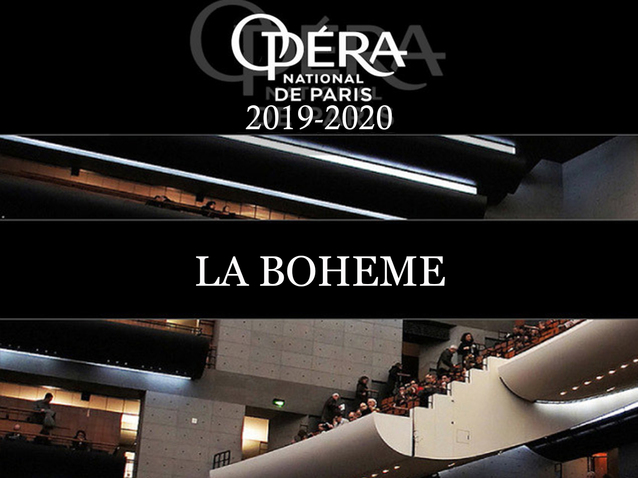 © DR
Description
Revival of the production played in 2017 (read our French column).
When, in Scenes from bohemian life, the characters imagined by Henry Mürger remember their youth as starving artists - the Momus coffee, the feasts and the poor Mimi that death died in the prime of life - it is with all the nostalgia that offers them the decline of the years. And if we observed with a comparable distance Bohemia? Such is Claus Guth's daring bias: by placing light years away from the broken loves of Mimi and Rodolfo, he creates a universe in which the past resurfaces in the form of hallucinatory flashes. In this surprising setting, Puccini's music echoes sublimely and the director rediscovers the very essence of the work: the memory as a tenuous link that hangs us up to life.
The evening of June 16 is reserved for under 40s.
More information is available on the official website of the opera house.
Following the measures adopted by the government as part of the fight against the spread of the COVID-19 coronavirus, the opera house had to cancel all performances of this production.
Schedule
June 13, 2020 19:30:00
June 16, 2020 19:30:00
June 19, 2020 19:30:00
June 22, 2020 19:30:00
June 25, 2020 19:30:00
June 28, 2020 14:30:00
July 01, 2020 19:30:00
July 02, 2020 19:30:00
July 04, 2020 19:30:00
July 05, 2020 14:30:00
July 07, 2020 19:30:00
July 08, 2020 19:30:00
July 10, 2020 19:30:00
July 11, 2020 19:30:00
July 13, 2020 19:30:00
Work's characters list
Director
Conductor
Un sergente dei doganieri
Rodolfo
Rodolfo
Rodolfo
Mimi
Mimi
Mimi
Marcello
Marcello
Schaunard
Colline
Parpignol
Alcindoro
Musetta
Musetta
Un Doganiere
Un venditore ambulante