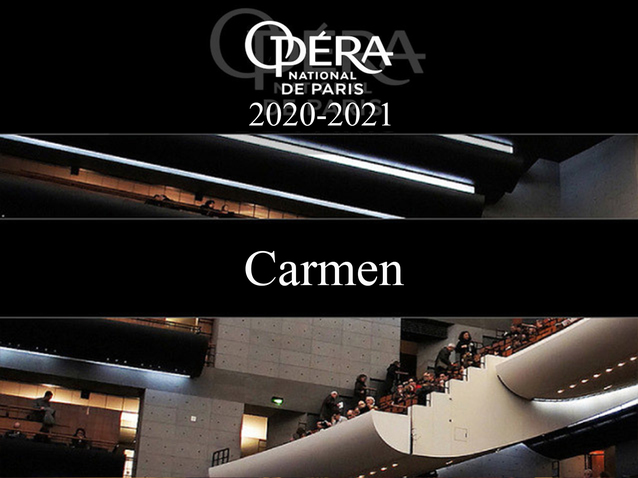 © Copyright all right reserved
Description
Revival of production directed by Calixto Bieito created in March 2017 (read our french column), already resumed in 2019.
Following the closure of the Opera House for renovations, the performances in September and October were canceled.
As part of government action taken to tackle the spread of the coronavirus, the opera house has had to change the schedule for December dates (updates here).
More information is available on the official website of the opera house.
Schedule
September 12, 2020 19:30:00
September 15, 2020 19:30:00
September 18, 2020 19:30:00
September 21, 2020 19:30:00
September 24, 2020 19:30:00
September 27, 2020 14:30:00
September 30, 2020 19:30:00
October 03, 2020 19:30:00
October 06, 2020 19:30:00
October 09, 2020 19:30:00
October 17, 2020 19:30:00
October 20, 2020 19:30:00
October 23, 2020 19:30:00
December 16, 2020 19:30:00
December 19, 2020 19:30:00
December 22, 2020 18:00:00
December 25, 2020 18:00:00
December 28, 2020 18:00:00
December 31, 2020 18:00:00
Work's characters list
Director
Conductor
Conductor
Carmen
Carmen
Carmen
Micaela
Micaela
Frasquita
Mercédès
Don José
Don José
Escamillo
Escamillo
Zuniga
Morales
Le Remendado
Le Dancaïre