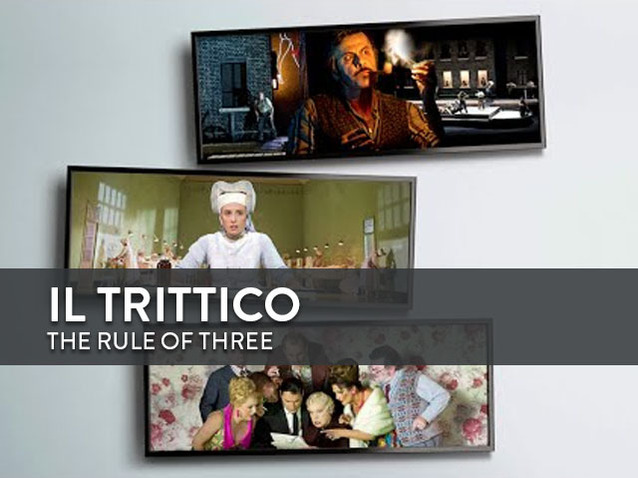 © DR
With Il Trittico, Puccini wanted to renew the lyrical style imaginating three distinct short operas, set over three different eras and places, each one illustrating its own thematic, but always to be played together because in the mind of the composer, « Il Trittico constituted a whole inseparable work », binded by a « musical unity ». This whish will not always be respected, but it is at the Royal Opera House of London where the three works are played starting next Thursday. The occasion to (re)discover Puccini's Il Trittico, through its diversity and also through its unity.
***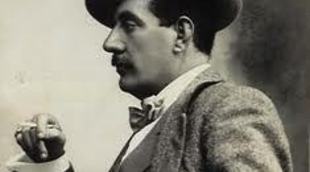 "In the theatre, there are rules that must be followed: make audiences interested, surprise them, make them cry or make them laugh." Giacomo Puccini used these terms to lay out the artistic principles that guided him in conceiving Il Trittico, which is presented as an ensemble consisting of three one-act operas. It took several years to carry out this unique project, the premises of which seem to date back to the days of Tosca (1900). Puccini searched a long time for the three subjects that would enable him to illustrate three complementary registers: the tragic, the lyric and the comic, in three different eras and in three separate places. He added a social dimension to this tripartite conception with the depiction of three contrasting milieus: the Parisian proletariat in 1900, the aristocracy of the 17th century, and the world of small landowners in Florence in 1299.  Puccini began with a dark drama, Il Tabarro, continued with a sentimental tale, Suor Angelica, andended with Gianni Schicchi, in the "commedia dell'arte" style. Fully aware of the uniqueness of such a scheme, Puccini objected from the very start to the prospect of seeing his Trittico presented in three separate performances.  But executing this very special work requires a considerable orchestra, sixteen male voices, twenty-two female voices, and large choruses! Does it require three separate casts, or performers capable of performing the three operas in succession? Simultaneously rendering the uniqueness of each opera plus the unity of the whole as desired by the composer proved to be a delicate undertaking: this explains why the three are often presented separately.
The Uniqueness of Il Trittico
Il Trittico was the last work completed by Giacomo Puccini (1858-1924) who died before he could finish his final masterpiece, Turandot (1926). The idea of staging a performance consisting of three small-scale pieces dated back a number of years. The musician wanted to illustrate Hell, Purgatory and Paradise as they appear in Dante's Divine Comedy, one of his favourite books. Abandoned, then seriously envisioned in the wake of Madame Butterfly (1904), the project cropped up again in 1913 after the death of publisher Giulio Riccordi (1840-1912) who firmly advised the composer not to head down that path. Yet reviving the lyric genre by writing short works of great dramatic and emotional density was a very popular approach at the time: In 1890 Pietro Mascagni (1863-1945) had triumphed with Cavalleria Rusticana, soon followed in 1892 by I Pagliacci  by Ruggero Leoncavallo (1858-1919). Throughout his life Puccini was obsessed by the need to throw himself into new artistic challenges with a libretto up to his musical and artistic conceptions. In 1912, the musician confided to Luigi Illica (1857- 1919), one of his designated librettists, that he was constantly obsessed with finding "a story that grips us with its poetry, its love and suffering, and inspires us to the point that we get an opera out of it".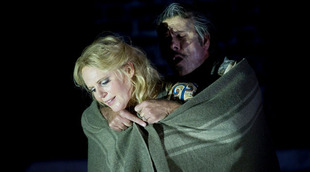 The composer briefly considered adapting three short stories by Maxim Gorky, but his attention was ultimately drawn to a play by Didier Gold, La Houppelande, successfully staged in Paris in 1910 at the Théâtre Marigny. In a letter in 1913 Puccini evoked La Houppelande in these terms:"It is an "apache" subject, in all the power of that term, almost or even completely Grand-Guignol, but I do not care. I like it, and it seems particularly effective. But this red stain needs to be counterbalanced". after several unsuccessful attempts, the writing of the libretto was assigned to novelist Giuseppe Adami (1878-1946). The excited Puccini immediately set to work. He began Il Tabarro in October 1935 and finished it on November 25th,1936.
Playwright Giovacchino Forzano providentially provided Puccini with the two librettos he was missing to complete his undertaking inspired by the Grand-Guignol performances in Paris. This type of popular theatre offered captivated audiences wildly diverse evenings, enabling them to see a crime drama, a sentimental play and a comedy in quick succession. The melodramatic horror of Il Tabarro could be accompanied by "something elevated", as the composer expressed it. That was Suor Angelica, which he began to compose in early 1917. At the same time, Puccini wrote Gianni Schicchi, the third opera in Il Trittico, inspired by a few lines from Dante's Divine Comedy.
"After Il Tabarro, so dark and brooding,
I feel the need to have some fun.
You won't hold it against me, my dear friend,
If I give it all to Gianni Schicchi."
In these four lines addressed to his librettist in 1917, Puccini announced his desire to set aside Suor Angelica for the moment to devote himself to a work that would hold a place in his oeuvre comparable to that of Falstaff (1893) in Verdi's work. Suor Angelica was completed in September 1917and Gianni Schicchi in April 1918.
Il Trittico debuted in New-York at the Metropolitan Opera in December 1918 with a dazzling cast bringing together, among others, Claudia Muzio, Geraldine Farrar and Giuseppe de Luca. The difficulties Europe was experiencing, having just left behind the dramas of World War II, explain the choice of the Metropolitan Opera where Puccini had already had one fo the greatest triumphs of his career in 1910 with La Fanciulla del West. At the age of 60 he revealed to the public what he was still capable of: finding a new dramatic and musical formula with a set of three operas, each of them presenting a facet of his own genius. This was a sort of artistic and personal balance sheet: after long years of war that saw European civilisation determined to self-destruct, Puccini ended with a comedy, as if he wanted to be reborn by resolutely heading for new, more serene and fertile horizons. He seems to accept the famous "Tutto il mondo è burla" (Everything in the world is a jest) proclaimed in the fugue that ends Falstaff, Verdi's final masterpiece.
Gianni Schicchi immediately won the public's favour over the other two parts of this Tryptich, which would undergo all sort of cuts and associations with other, small-scale works like Bartok's Bluebeard's Castle (1918) or Ravel's L'Heure Espagnole (1911). Even in Puccini's own lifetime, his "tripartite" work was rarely staged in its entirety. Of the three operas in Il Trittico, Gianni Schicchi is the most frequently staged, having become something of a warhorse for the top baritones. Tito Gobbi, Gabriel Bacquier and José van Dam, to cite just a few, have played the title role with brio.
In the composer's mind, Il Trittico was an indissoluble whole, and Puccini began by fiercely objecting to any attempt to present the works separately.The construction of this unique ensemble recalls that of a "symphony" composed of two lively movements framing a slower movement. "Allegro" for the dramatic intensity of Il Tabarro; "Adagio" for the sentimental suffering in Suor Angelica; and "Allegro con fuoco" for the comic joy of Gianni Schicchi. Death plays a key role in these three plots: violent, with the murder of a love rival; ineluctable, with the poisoning of the guilty heroine; and deceptive, with the talking cadaver.
The Common Thread
Hence it would have betrayed the author's design to break up the performance of Il Trittico purely for the sake of convenience. But the musician was also aware of the difficulty for the audience in following three successive and very different plots without perceiving the essential link that binds them together. Is there really unity in diversity? In 1921, weary of fighting, Puccini finally authorised the dismantling of his work and even confided in Adami: "How I detest these three operas, you can't imagine! In Bologna they seemed to me to be as long as a transatlantic cable!".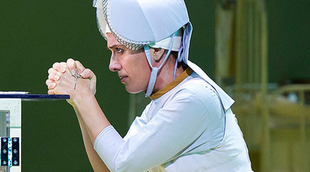 In order to go from one to another of these three operas by taking just one path, one has to find the common thread that links a vocal ensemble and some quite different fates. Would the reappearance of the same performers be able to serve as a connection among the three parts? But had Puccini himself not wanted three separate casts when Il Trittico debuted? Would audiences be able to follow the common thread?     
Far from meriting the severe criticism of Toscanini who rejected its "despicable Grand-Guignol tone," Il Tabarro (The Greatcoat) offers a intense dramatic progression in a very sombre atmosphere. Slaves to their frustrations and their impossible desire for a better life, the protagonists challenge one another to death. The figures typical of the 1900 Paris of the people perform in a classic trio: husband, wife and lover. Picturesque and realistic elements serve as backdrop to a confrontation dominated by searing passion and the foreshadowing of an inevitable murder. The score's power and daring reveal all of Puccini's orchestral genius, transporting the audience to a Paris that seems to presage the films of Marcel Carné. The instrumental writing creates the setting for the drama, with a search for realism blending musical themes and "real sounds" like the horn of a tugboat or the plaintive sound of a hurdy-gurdy.
While Puccini considered Suor Angelica the most successful of the three operas in Il Trittico, the public decided otherwise, reserving a particularly cold reception for this touching story which the musician treated with great dramatic effectiveness. When Giovacchino Forzano came and proposed the subject of Suor Angelica to him, the composer was immediately won over. As his own sister had become a nun, he could take direct inspiration from the atmosphere of the convent where he visited her regularly. Recounting the dramatic circumstances about a young woman forced to take the veil because of an illegitimate liaison, Suor Angelica is Puccini's only work that was written for female voices alone. There are nine roles and six secondary characters, all complemented by a large choir singing in the wings. A drama of loneliness and death featuring intensely emotional situations, this second part of Il Trittico is borne along by an almost diaphanous score featuring the harsh dialogue between the heroine and the cruel princess who has come to announce unceremoniously the death of the child that was torn from her arms. "Senza mamma," the aria by Angelica that follows the unbearable news, is one of Puccini's loveliest.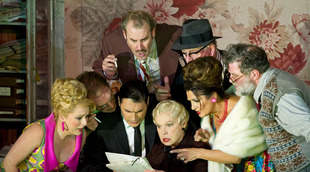 Gianni Schicchi is an opera buffa featuring a type of character common in commedia dell'arte, that of the clever servant, with Harlequin as the archetype. A sometimes strident social satire as well as a macabre comedy full of lessons about the failings of human nature, this opera with its drumbeat plot works on the complicity created between the eponymous hero and the audience. Spectators are delighted to find dishonest heirs getting themselves duped by an unscrupulous accomplice who is far craftier than he seems.Librettist Giovacchino Forzano was skilfully able to develop three verses from the Divine Comedy that became the starting point for a richly wandering plot. Florentine Gianni Schicchi, who actually existed, is placed by Dante in the eighth circle of Hell, reserved for forgers and counterfeiters. Schicchi is accused of having taken the place of a dying man, the wealthy Buoso Donati, to dictate a new will in his own favour. Puccini constantly diversifies his musical writing to achieve maximum comic effect. He always manages to put nine to twelve singers onstage without giving an impression of utter confusion. The score's most famous passage is still the moving prayer that Lauretta addresses to her father: "O mio babbino caro".  This tender supplication, of great melodic simplicity, is often presented in concert where it wins plenty of applause, even when the performer is only half-deserving of it.
Many commentaries and interpretations have attempted to shed light on a unifying theme in the three works, without always managing to do so convincingly. In Il Trittico we can see a sort of distillation of Puccini's art as he attempts different dramatic possibilities: the verist drama of Il Tabarro, mystical theatre with Suor Angelica, and the comedic veinwith Gianni Schicchi. Love and death play an essential role three times. But these are the eternal themes of the lyric genre. Three different registers, three discontinuous eras, three settings each foreign to the others all form a whole whose essential unity is provided by the musical writing. Driven by a formal audacity that is resolutely innovative, the orchestration features unusual colours that characterise the three works: a languishing and oppressive mood in Il Tabarro, the suspended time of monastic life in Suor Angelica, contagious happiness in a world in constant motion in Gianni Schicchi. Puccini achieved the rule of three…
Catherine Duault
the 23 of February, 2016
|
Print