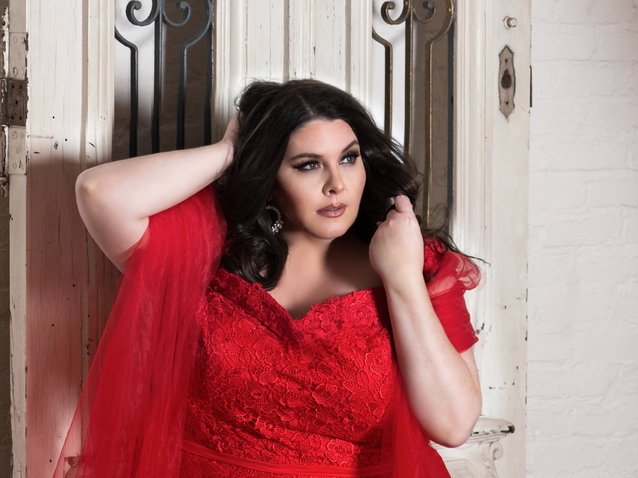 © (c) DDR
Soprano Angela Meade is famous for her incredibly powerful interpretations of Italian opera throughout the world on the most prestigious stages. We met her at the Verbier Festival where she was singing Amelia in Verdi's Un ballo in maschera…
***
Opera Online: Psychologically, Amelia might be one of the most sincere characters in Un ballo in maschera. How do you portray that in your singing?
Angela Meade: In terms of technique, it's not just blasting stuff, it's a more sincere and a sweet way of singing, riding the legato line rather than just punching out. You have to think about that when you're doing an interpretation because at first you have the inclination to sing it loud, but it's like developing your thoughts in real time. She is not necessarily scared of dying herself, she's scared of failing everyone around her or leaving her reputation. It's not just a superficial sort of thing. If she were to die than she would have to deal with all the pain.
How do you feel like growing with Verdi's operas?
I love Verdi and now I am able to take on some of the heavier Verdi roles. I'm singing my first La forza del destino in September in Coruña, Spain and also Don Carlo for the second time, at the Metropolitan Opera. As I grow as a woman, I age with the super vulnerable characters that Verdi wrote a lot in mature women. We find a lot of ourselves in these characters as middle-aged women with families and husbands. It gives a lot of connections to real life.
What are your favourite places to perform Italian operas?
I don't even know if there's a specific audience in any opera house, and I don't think there is one audience better than the other. La Scala's audience can be the same as the Metropolitan Opera's. I think it's different every night. Sometimes you go out and you say you can feel the people there with you, and sometimes you go out there and it feels cut off. So personally I love it when I go out and I feel there's this big hug from the audience, when everybody's with you and the energy is very high. Whether it's opening night or closing night it's different. Everywhere I go has been lovely.
Last year you performed in Die Walküre in Seattle. Is it a new impulse in your career to sing Richard Wagner?
It is. People have been asking for a very long time and I kept putting it off because I wanted my voice to stay high in the bel canto but with age and maturity I've found how I can use my technique as I get older into doing more Wagner and Strauss, and the later Verdi operas. So yes, there's some more Wagner in my future. I can sing Norma, Anna Bolena, Roberto Devereux my entire life and never be tired of it, for sure, but it's nice to explore new things. I've sung German arias for auditions and art songs for concerts, but never full German operas. It's going to be a new adventure.
Is there anything different in the way the music is written in German to comply with the rhythm of the language?
I've done a lot of bel canto with beautiful legato lines. The German language often makes the music more angular but requires one to find how to still sing that angularity with a legato line. It's totally about geometry. Italian operas would be more like circles, and German operas more like a parallelogram. The triangle would be Czech or Russian opera, with all those consonants thrown together.
Interview by Thibault Vicq
The Verbier Festival (Switzerland) continues until 31st July
the 26 of July, 2022
|
Print