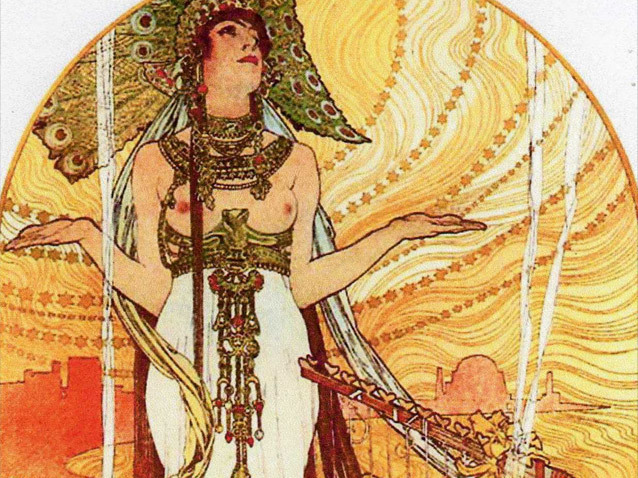 © DR
General informations
Composer:Vincenzo Bellini
Librettist:

Felice Romani

Creation date:

1831

Creation place:

Italy

Acts number:

2

Original language:

Italian

Opera House of original production:Teatro alla Scala.
Publishers:

Ricordi (Milan)
Work description
Norma is an unusual opera character, rich and sculptural and at least as overpowering as heavier tragedian roles. At a time when bel canto was nourished by comedies, melodramas and titillating virtuosity, Vincenzo Bellini struck it rich with his Norma. His dramatic genius brought to life a character who seems to bring to life all the vestal virgins of Antiquity, while his incomparable melodic muse created choruses and songs like an exquisite liquor. And yet the subtle vocal arabesques may give way to stunning imprecations when Norma's voice takes wing. Her voice carries both of the drama's acts on its shoulders and constantly radiates them with its brilliance, like a Medea torn between love and duty. An icon of Italian romantic opera and a sort of impenetrable fortress, Norma is considered the role of roles by every great soprano.
Summary
The action takes place in Roman-occupied transalpine Gaul, towards 50 BC. The druidess Norma has had two children by her lover Pollione, the Roman proconsul in Gaul. But Pollione has already forgotten her and now thinks only of the young novice Adalgisa, whom he dreams of taking to Rome.Having come to seek advice from Norma, Adalgisa reveals her lover's name to the priestess: Adalgisa is horrified to discover Pollione's lie, and Norma is stunned and can no longer contain her rage: can she live? must she kill or spare Pollione's children? By renouncing Pollione, Adalgisa believes she can bind the wound, but nothing helps; after accusing the father of her children and threatening him with death, Norma sacrifices herself on the pyre, followed by Pollione, now conscious of his acts and suddenly moved by grace.
Act 1
An assembly of druids prepares to celebrate the ritual harvest of sacred mistletoe. They are led by Oroveso, Norma's father. The druids invoke Irminsul and wait for a sign from God authorising them to break the truce concluded with the Romans so they can resume their war. Among their adversaries is the proconsul, Pollione: the secret lover of the priestess Norma – who has given him two children – Pollione has recently fallen in love with the novice Adalgisa and fears Norma's vengeance above all. Norma appears and addresses an ecstatic prayer to the moon.
Excerpt : « Casta diva »
Adalgisa feels guilty for violating her vow of chastity. When she sees Pollione, she rejects him and begs him to leave. Feeling hurt, Pollione attempts to convince her to follow him to Rome; Adalgisa at first resists but ends up agreeing to flee with him the next day.
Excerpt : « Va, crudele »
Act 2
Norma learns of Pollione's betrayal with the same dread with which Adalgisa discovered her lover's lies – and she had been ready to sacrifice her vows for him!Born of an eternally damned union, Norma's children are now her shame : the druidess first thinks of killing them as they sleep, but her maternal instincts hold her back. She summons Adalgisa and instructs her to take her children to Pollione, with whom she wishes to see her united. But Adalgisa refuses : not only has she renounced the Roman, but she is certain that he will in the end come back to Norma.
Excerpt : « Mira, o Norma »
As war threatens once again, Norma's last illusion is shattered when she learns that Pollione intends to carry Adalgisa off to Rome. She calls together priests and warriors and then launches attacks against the Romans. With Pollione captured, Norma grabs a dagger, threatens him with it, and finally manages to convince him to sacrifice himself in order to save Adalgisa from being burned at the stake.
Excerpt : « In mia man alfin tu sei »
Norma summons everyone and announces before her people that a false priestess has violated her sacred vows and, as expiation for her sins, demands to be burned alive. It is she herself.In a supreme gesture, Norma steps atop the pyre and offers herself to the flames, accompanied by a Pollione moved by grace.
Excerpt : « Qual cor tradisti, qual cor perdesti »