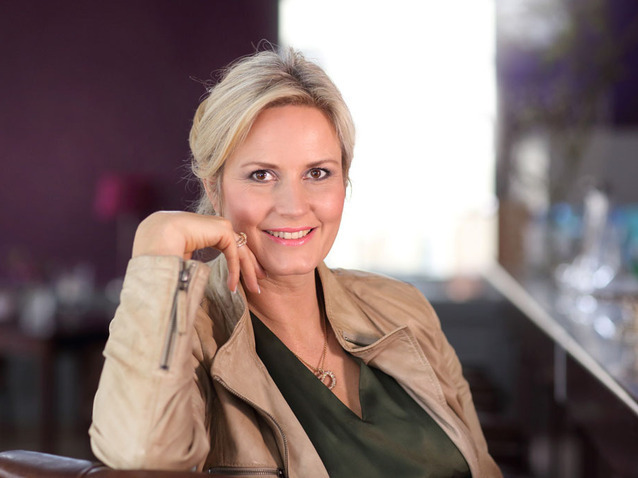 © Anna S
An accomplished Strauss performer, especially in the role of Salome, Finnish soprano Camilla Nylund started to extend her Wagner repertoire with Isolde in June 2022 and Brünnhilde this season in Die Walküre and Siegfried at the Operhnaus Zürich. While at the Verbier Festival to sing Marie in a concert version of Berg's Wozzeck, and before the last instalment of the Ring cycle in Zurich in November, we met with her to find out more about her career plans.
***
Does a Verbier concert version of such an impactful piece as Wozzeck change anything in the way you perform the character of Marie?
Camilla Nylund: I have only done one staged production, with Stefan Herheim in 2017, and I've done the Wozzeck-Fragmente for soprano and orchestra a couple of times. Of course, I have my own idea of Marie as a character and as a woman, but I think my approach is quite similar whether the version is on stage or in a concert. It's obviously more difficult without the scenery, but the music is so strong and the text is so "malleable" that you can use your voice to add many colours, such as shouting, speaking, singing lyrically. You just have to try to ensure that the audience understands the story. The language is actually the core element of Wozzeck. Büchner's original play Woyzeck is already difficult, but with the music, the opera is even more intense. It provides the audience with lots of different ideas and visions. By just closing your eyes and listening to the music you can see the pictures in your head.
You said about Janáček's Jenůfa that it shows what it means to be a woman today. What about Marie in Wozzeck?
Wozzeck never goes out of fashion. The whole piece is very modern because it still relates to today's world. Büchner wrote his play in 1836 and the lives of many people who are destroyed by society hasn't changed since then. I also feel that Marie has a very strong personality. She wants to change something in her life because she knows that things are going wrong. She has had a child outside of marriage, which is already a big deal, even if she lives with the father. Marie also notices that Wozzeck is becoming a little crazy. She longs for something better for herself and her child. She doesn't just sit at home doing nothing, but she chooses the wrong direction to go in. You can already foresee tings won't end well, it's a vicious circle that finishes with them both dying – Marie is killed by Wozzeck who then kills himself – and her son is left behind to be cruelly mocked by the other children.
You sang your first Isolde in summer 2022 and you will sing your next one in early 2024. Do you need a long interval between 2 Isoldes to make them feel truer?
« I'm happy now that I did it because I have time before the next production. We'll see how it feels in Dresden in 2024 (...) with Christian Thielemann and then I'll sing the role for the first time in Bayreuth, so that's going to be exciting! »
It wasn't anything that I really planned. I got the offer to sing my first Isolde in a beautiful revival in Zurich. We didn't have that much time to rehearse, unlike in a new production. My last year was quite intense, with so many new roles. I'm happy now that I did it because I have time before the next production. We'll see how it feels in Dresden in 2024 – also in a revival – with Christian Thielemann and then I'll sing the role for the first time in Bayreuth, so that's going to be exciting!
Your seasons have a strong Wagner and Strauss basis. Do you need to plan well to balance all these roles and preserve your voice?
Actually, I hardly plan anything because my agent is responsible for my calendar and tells me about offers. It's difficult to have enough time to learn new roles but I wanted to keep more space for myself this summer, so after Verbier I'm going to the Lech Classic Festival for one week and to Finland for one concert, but then I'm going to be free. Last year I worked very hard and I have to prepare for Götterdämmerung in Zurich, for which we start rehearsing in September. Although finding space for myself is the most difficult thing in my job I love being on stage, and I want that to continue for as long as I don't have any health problems. I've been doing this since 1995, and I've achieved a lot that I would never have imagined achieving, such as demanding Wagner roles, but you have to know your instrument very well.
With Götterdämmerung starting in Zurich in November, this will be your third part as Brünnhilde following Die Walküre and Siegfried. Does it feel like home now?
Götterdämmerung is the most demanding and longest part, but I'm happy I sang Isolde before so I know how to do a long role. But with Brünnhilde, you have time in between. The difficult thing will be the second act, which is very long. We have already staged the scene between Brünnhilde and Waltraute with the director Andreas Homoki, which is very exciting. I was worried about the scenes where Brünnhilde just listens to what Wotan explains to her. She has nothing to sing but she needs to act, and it can get very boring, but Andreas Homoki made it very exciting with the different rooms changing all the time. In Siegfried, the misunderstandings between Siegfried and Brünnhilde and how they get together whilst being afraid of their relationship were very emotional. I hope Götterdämmerung will be as much fun.
Salome is one of your favourite roles. What's so interesting about singing her?
« Every opera role is like a journey. You know the beginning and the end but you never know what the journey between will look like, a lot of things can happen. »
I've just sung it in Munich and I hadn't sung it for 4 years. It was strange to return to this role. My first Salome was in 2004 and what I like about her is that you're on stage almost the whole time. You go on stage and after the performance you go off. There is a lot happening in between. Every opera role is like a journey. You know the beginning and the end but you never know what the journey between will look like, a lot of things can happen. You just have to feel the music and enjoy being on stage, with so many things that you can use in your interpretation, depending on the conductor, the orchestra and the audience.
You also sing operetta. Do you need to "evacuate" the passion of Wagner and Strauss in "softer" works?
I have just done a recording of American songs – The Great American Songbook – and I like to sing operetta, even though it's difficult to do it very well. I first sang this repertoire when I was a student, and one of my first roles as a professional singer was Rosalinde von Eisenstein in Die Fledermaus. It helped me to learn a lot about myself and performing because in operetta you have to show a very different side of yourself. it's a totally different genre to Wagner and Strauss, and you also have to speak. I've always aimed at being able to sing anything. So that's why I'm very happy that I have been able to do so many concerts, recitals with pianists and different kinds of music. Even though the next couple of years are very busy with Wagner and some Strauss, I would like to include some more repertoire in between. I sang my first Lady Macbeth of the Mtsensk District this season at Staatsoper Hamburg, and I also have some Toscas in my agenda. I also want to keep Wozzeck in my repertoire which is another reason why I wanted to do this concert in Verbier.
Which kind of repertoire would you like to be singing in 10 years?
Honestly, I don't know, because I will be quite old by then! We will see how long I can still sing the high notes and Wagner's more demanding roles. You never know how your voice will change. I might have another Fach and do some mothers, like Herodias, but now I'm just thinking that I'll sing soprano roles as long as it's possible. It's good that you cannot see the future. The years are going by so fast and when I look at my calendar I already have commitments in 27 & 28. I have just started Brünnhilde, and the big thing is that you don't sing it that often. I hope I will still be able to sing this repertoire but I'll probably need more breaks in between. We'll see!
Interview by Thibault Vicq
Götterdämmerung | 5 November – 3 December 2023 | Opernhaus Zürich
Complete Ring cycle | 3 – 9 May / 18 – 26 May 2024 | Opernhaus Zürich
Elektra | 9 – 20 December 2023 | Wiener Staatsoper
Die Fledermaus | 31 December 2023 – 6 January 2024 | Wiener Staatsoper
Tristan und Isolde | 21 January – 3 February 2024 | Semperoper Dresden
Die Frau ohne Schatten | 23 March – 2 April 2024 | Semperoper Dresden
Salome | 5 – 17 June 2024 | Wiener Staatsoper
***
The Verbier Festival (Switzerland) continues until 30 July 2023
the 28 of July, 2023
|
Print