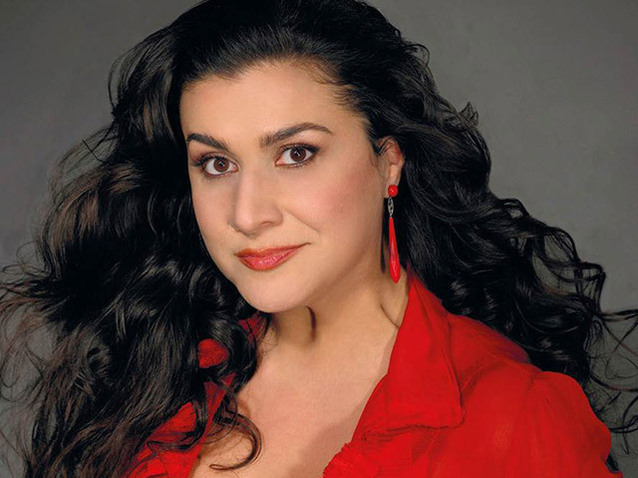 © DR
Cecilia Bartoli became the artistic director for the Salzburg Pentecost Festival in 2012, and every year since then the Italian mezzo soprano has put together a programme that puts the spotlight on women, whether strong or sacrificial, harrowing or modest, each year presenting "a new facet of femininity" – whether in the role of Cleopatra in Handel's Julius Caesar, Norma in Bellini, Angelina Rossini's La Cenerentola or more recently Iphigenia in Gluck's Iphigenia in Tauris.
Although staying in that vein, Cecilia Bartoli surprised everyone last May when she announced her choice of programming for the 2016 Salzburg Pentecost Festival. To accompany the commemorations of the 400th anniversary of Shakespeare's death, the mezzo soprano opted for a theme based on the legend of Romeo and Juliet and a new production of West Side Story, Leonard Bernstein's lyric drama, a contemporary musical adaptation of Romeo and Juliet set in New York's Upper West Side in the mid-1950s (in Salzburg, Cecilia Bartoli will play Maria to lyric tenor Norman Reinhardt's Tony, with Gustavo Dudamel directing his Simón Bolívar Orchestra). This unique choice has divided music lovers, some being excited by this surprise and something new brought to the Salzburg festival, while others seem far more sceptical as to the result (even though Leonard Bernstein himself hoped to see his work performed by opera singers).
And today, as the Festival is announcing the details of its programme, Cecilia Bartoli explains her choice, which was dictated primarily by a personal fondness for Bernstein's work, its scope and what it says about the period, and by the dimension of Maria's role (a new female figure the mezzo soprano intends to explore).
" I find the piece and the music fantastic – to me, it is among the very greatest stage works of the 20th century! I love its energy, the rhythms, the infectious swing of it, the Latin temperament, the witty dialogue, the honest, moving grief… Perhaps it is my flamenco past coming through, even if we are moving into another style here… Since I have known the songs from West Side Story all my life, they are closer to me than a lot of other music. After all those queens, goddesses, heroines of antiquity and fairy-tale princesses, I am especially happy to be portraying a girl like you and me. The figure of Maria, the simple, warm-hearted, serious, dreamy and honest neighbourhood girl, is very close to me personally. I was like her once! And at the bottom of my heart, I am still like her…"
A personal fondness for the work, then, but also for its musical richness, "far more complex than it first appears". Cecilia Bartoli doesn't see it as a mere "musical" but rather a rich composition "half-way between opera, operetta and musical comedy", that takes its inspiration both "from classical music or jazz, period variety or new music" and harks back to "a tradition that attempted to be far more open than today based on very porous boundaries between the various musical genres". And beyond its music, the work also has meaning.
" The theme of the Whitsun Festival is 'Romeo and Juliet' – the eternal topic of utopian love that tries to overcome social boundaries, yet ultimately fails. This is flanked by important motifs like the impetuousness and lightheartedness of youth, in contrast to the relentless world of the grownups, mired in rules. And of course from the very beginning, there are general issues of gender roles, social differences, mutual respect, integration etc. "
To tackle these themes in Salzburg, Cecilia Bartoli is promising a very colourful show combining both Leonard Bernstein's music (paying "the greatest attention to the original score") and the theatrical dimension of the show (staged by Philip Wm. McKinley) and his choreographer (Liam Steel), "as if you were discovering West Side Story for the first time". So we'll be curious to (re)discover West Side Story as revisited by Cecilia Bartoli, 13-16 May at the Salzburg Pentecost Festival, before the production is reprised starting on 20 August 2016 as part of the Salzburg Summer Festival. 
the 26 of December, 2015
|
Print