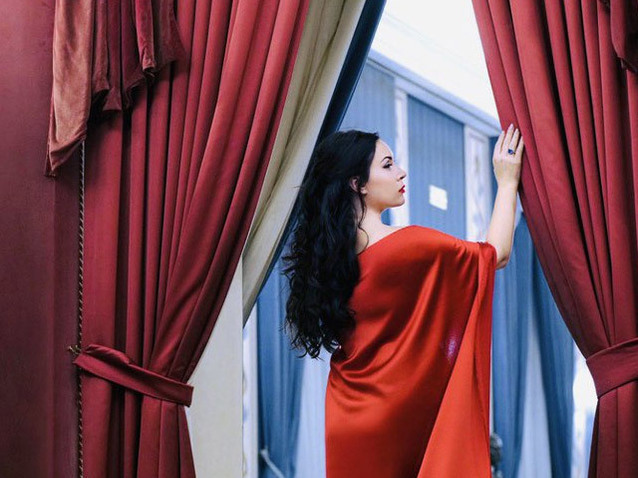 © Javier del Real
Although there are still doubts about the exact course of the 2020 edition of the Verona Arena Festival (which could be based on small-scale productions for a reduced audience), the 2021 edition of the lyrical event is already the subject of special attention. In 2021, the 150th anniversary of the creation of Aida (first performed in 1871) will be commemorated, and the work obviously occupies a very special place in the Veronese programme -- the first edition of the festival in 1913 opened with Aida, for the centenary of Verdi's birth.
To mark this anniversary, the Verona Arena Festival 2021 will therefore open with a concert version of Aida (on 19 and 22 June 2021), and it promises a top-notch cast: Sonya Yoncheva is expected to perform the title role for the first time on stage. On social networks, she says "Aida was a part I really took time to accept" (in the form of a joke, she adds "may be because (she) feels more Amneris in (her) skin"), but "she was always in love with the music though". So "Voila, I finally can say I will sing Aida next year".
And the Bulgarian soprano will be well surrounded: in addition to Riccardo Muti in the pit, she will share the stage with Francesco Meli in Radames and Anita Rachvelishvili in Amneris, alongside Luca Salsi's Amonasro, Riccardo Zanellato's Ramfis and Roberto Tagliavini's King.
A staged version of Aida (in Franco Zeffirelli's historic production) will follow in June, July and August 2021, featuring different castings in which Angela Meade, María José Siri and Maida Hundeling will successively appear in the title role, against, in particular, the Amneris of Anita Rachvelishvili (26 June), Anna Maria Chiuri (1 July), then Olesya Petrova in July and August, Judit Kutasi (12 and 21 August) and Ekaterina Semenchuk (4 September).
photo credit: Javier del Real
the 19 of May, 2020
|
Print