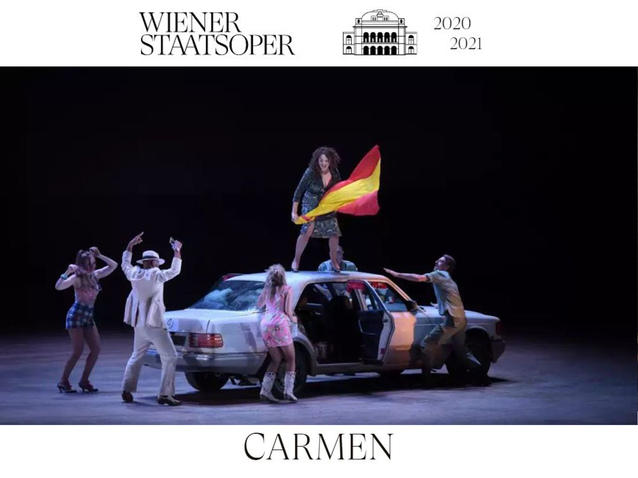 © Copyright all right reserved
Description
Revival of the production of Calixto Bieito created in 1999, given in Barcelona in 2015 (it should also have been repeated there in 2020), resumed several times since, notably in Paris in 2017 (read our french column), in 2019 and where we should have seen it again in 2020.
Schedules not communicated to date (December 2020).
More information is available on the official website of the opera house.
Schedule
February 06, 2021 00:00:00
February 17, 2021 00:00:00
February 20, 2021 00:00:00
February 23, 2021 00:00:00
February 26, 2021 00:00:00
March 01, 2021 00:00:00
May 26, 2021 00:00:00
May 29, 2021 00:00:00
June 02, 2021 00:00:00
June 06, 2021 00:00:00
June 09, 2021 00:00:00
Work's characters list
Director
Conductor
Carmen
Micaela
Frasquita
Mercédès
Don José
Escamillo
Zuniga
Morales
Le Remendado
Le Dancaïre