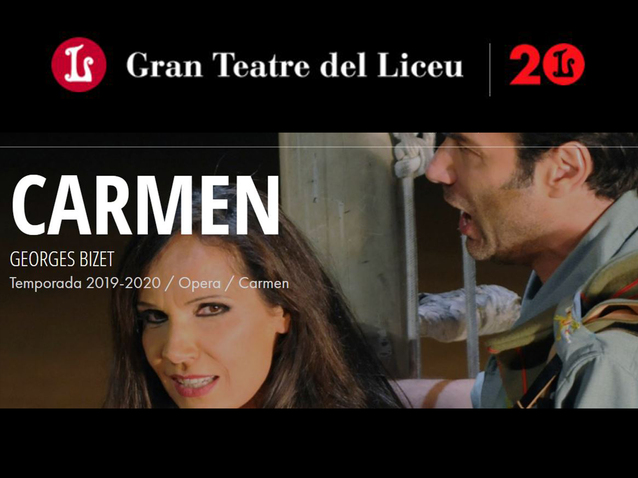 © DR
Description
Revival of the production of Calixto Bieito created in 1999, given here in 2015, then repeated several times as in Paris in 2017 (read our french column) where it will be resumed in April and May 2019.
More information is available on the official website of the opera house.
Following the measures adopted by the government as part of the fight against the spread of the COVID-19 coronavirus, the opera house had to cancel all performances of this production.
Schedule
June 08, 2020 20:00:00
June 09, 2020 20:00:00
June 11, 2020 20:00:00
June 12, 2020 20:00:00
June 14, 2020 17:00:00
June 15, 2020 20:00:00
June 17, 2020 20:00:00
June 18, 2020 20:00:00
June 20, 2020 18:00:00
June 21, 2020 20:00:00
June 22, 2020 20:00:00
Casting
Jasmine Habersham
Work's characters list
Director
Conductor
Carmen
Carmen
Carmen
Micaela
Micaela
Frasquita
Mercédès
Don José
Don José
Escamillo
Escamillo
Zuniga
Morales
Le Remendado
Le Dancaïre