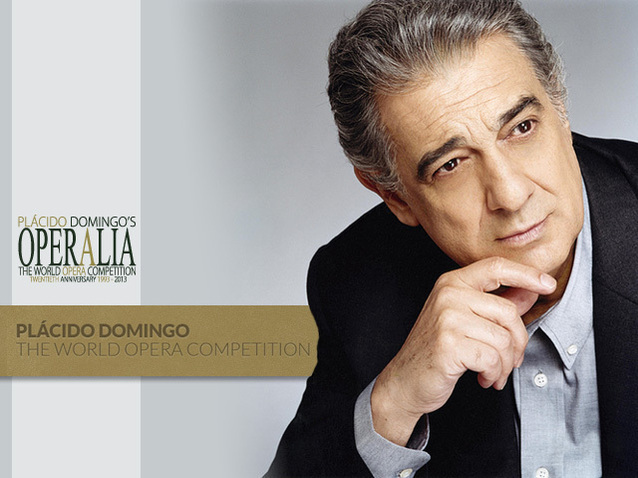 © DR
In 1993, just twenty years ago, Plácido Domingo sponsored the first edition of the Operalia competition (then presented as "the Olympic Games of Opera") with a mighty ambition: first, to demonstrate that "opera is a living art that will never die" by focusing on "young performers of all stripes" and, then, to discover this new generation of young lyric talents (voice as well as stage and theatrical interpretations) to better contribute to boosting their careers – the reason that the competition's jury is composed of veteran performers sharing their professional experience, but also set designers and artistic directors who, in the years to come, will hire the participants who most distinguish themselves during the competition.
And for more than twenty years, Operalia has manifestly achieved its goal, as the competition  has awarded dozens of performers, like Nina Stemme and Inva Mulla at the first edition in 1993, or later Rolando Villazón and Sonya Yoncheva, Joyce Di Donato, or more recently Pretty Yende in 2011.
The 2015 edition, held this year at the London Royal Opera House, will bring together some forty quarter-finals candidates starting on 13 July (some of them are already showing signs of a promising career, with more than a thousand candidates each year coming from some twenty countries) before they are gradually eliminated until the evening of the finale, Sunday 19 July.
See also : the very first auditions of Operalia in 1993, with Nina Stemme, Inva Mulla, Ainhoa Arteta and Kwangchul Youn.
Operalia 2015 : The Candidates (quarter final)
Raffaele Abete, tenor, Italie
Migran Agadzhanyan, tenor, Russie

Marlène Assayag

, soprano, France

Julien Behr

, tenor, France
Andrea Caroll, soprano, USA
Lise Davidsen, soprano, Norvège

Jodie Devos

, soprano, Belgique

Lauren Fagan

, soprano, Australie
Aviva Fortunata, soprano, Canada
Tobias Greenhalgh, baritone, USA
Theo Hoffman, baritone, USA
Ioan Hotea, tenor, Romanie

Kiandra Howarth

, soprano, Australie
Sumi Hwang, soprano, Corée du Sud

Dilyara Idrisova

, soprano, Russie
Nikola Ivanov, baritone, Bulgarie
Jaeyoon Jung, tenor, corée du Sud

Rachel Kelly

, mezzo-soprano, Irlande
Bongani Justice Kubheka, bass-baritone, Afrique du Sud
Oleksandr Malyshko, tenor, Ukraine

Héloïse Mas

, mezzo-soprano, France

Ilona Mataradze

, soprano, Russie
Noluvuyiso Mpofu, soprano, Afrique du Sud
Takaoki Onishi, baritone, Japon
Hye Sang Park, soprano, Corée du Sud
Seyoung Park, soprano, Corée du Sud
Edward Parks, baritone, USA
Darren Pene Pati, tenor, Nouvelle Zélande
Meghan Picerno, soprano, USA

Renee Rapier

, mezzo-soprano, USA
Kevin Ray, tenor, USA
Elisabeth Rosenberg, soprano, USA
Samuel Schultz, baritone, USA
Kihwan Sim, bass, Corée du Sud
Carolyn Sproule, mezzo-soprano, Canada
Kacper Szelazek, countertenor, Pologne
Nutthaporn Thammathi, tenor, Thaïlande
Chuanyue Wang, tenor, Chine
Hansung Yoo, baritone, Corée du Sud
Catherine Young, mezzo-soprano, Royaume-Uni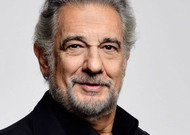 Plácido Domingo is a monument. Like all monuments, there may be a strong temptation to want to deconstruct him, put him on trial, undermine his foundations, and like any monument of that kind, the interested party is not the last one to provide arguments in favour of this deconstruction. But Domingo's activities in the opera world are not limited to his glorious voice and less fortunate baton; his main claim to fame as a powerhouse of the opera world is not that: by founding the Operalia competition in 1993. Read more...
Read also : Interview with french soprano Anaïs Constans, third prize winner of Operalia 2014
the 10 of July, 2015