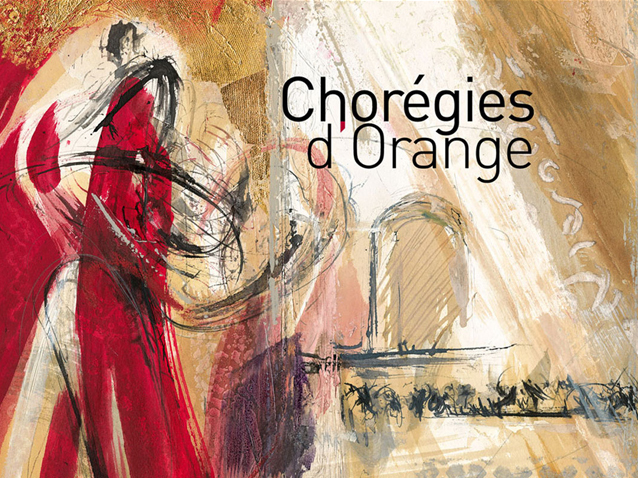 © DR
As the oldest French opera festival, Les Chorégies d'Orange, whose 2013 edition celebrating the Verdi/Wagner bicentenary was hit by threatening weather and the cancellation of the second evening of the Vaisseau fantôme and the concert by Roberto Alagna (a regular for more than twenty years at Les Chorégies), is dedicating its 2014 edition, from July 9 through August 4, almost exclusively to Verdi's music.
Les Chorégies d'Orange 2014 is opening with Nabucco, in a production by Jean-Paul Scarpitta coming straight from Rome, adapted for the occasion to the special setting of the Théâtre Antique.The great conductor Pinchas Steinberg is directing a cast that, all in all, has not been much heard at the festival, with Georgian baritone George Gagnidzeas Nabucco, Martina Serafinas Abigaille and Dmitry Belosselskiyas Zaccaria.
Otello will be presented to close out the 2014 edition, with Inva Mulaas Desdemona and Roberto Alagna,once again taking the title role, both directed by Nadine Duffaut (responsible for Carmen and Tosca at the 2008 and 2010 editions of the festival) and conducted by Korean conductor Myung Whun Chung.
This choice of works is rather symbolic:Nabucco, a work from Verdi's youth, opens the festival, and Otello, his next-to-last, closes it out.In short, a good way to depict Verdi's world in its entirety, between a landmark work that established the style of the Italian composer, and a second, more "mature" work, often considered by opera lovers as Verdi's most accomplished.
As usual, there will also be many concerts and events held in association with the festival, including the usual grand oratorio, Carl Orff's Carmina Burana, featuring Sonya Yonchevaconducted by Michel Plasson, a lyric concert with Patrizia Ciofi, a regular at Les Chorégies, and Daniela Barcellona, welcomed for the first time to Orange, and a new edition of the concert of the Révélations Classiques de l'Adami, a good opportunity, as it is every year, to discover new voices !
More information is available at : http://www.choregies.fr
the 24 of March, 2014