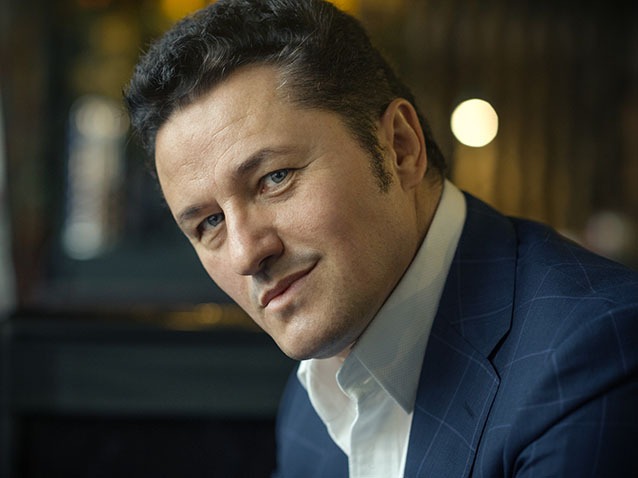 © DR
The time is long gone when popular tenors had a career in films and had their own composed-to-order repertoire, between the expressive intensity of the lyric tenor and the intimate sentimentality of the crooner. It is no accident, or mere opportunity, that Piotr Beczała devoted a recital (Deutsche Grammophon) to Richard Tauber, the irresistible protagonist of Lehár's last operettas: such a genealogy shows that Beczala has the intelligence not to seek gallantry, the grand format, or sonorous heroism. In a few days, he will be Gounod's Faust in Salzburg, for the very first presentation of the work at the Summer Festival: it's certainly not Lehár, but it is indeed a role in which the flexibility of line, the elegance of diction and the clarity of timbre are all just as essential. It is also not the first time that Beczała has shown his affinity for the French repertoire – it isn't always necessary to be born in Metropolitan France to have the qualities generally associated with this repertoire, as the Krauses and Geddas of yore demonstrate, not just for their very natural French. He has recorded a fine recital of French arias in a repertoire that went beyond what he is able to sing in full (Aeneas!), but he has also often played roles like Werther on stage (Salzburg 2015, for example) or indeed Faust, notably in the recent unfortunate Paris production, but also Romeo and even Hoffmann.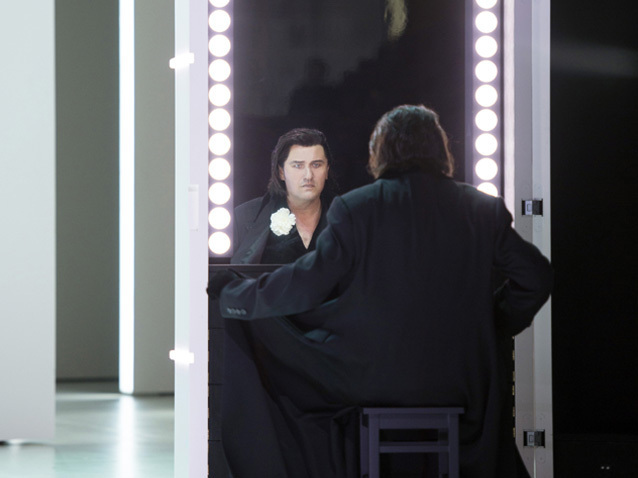 But of course it is not just in operetta or the French repertoire that these qualities are appreciated. After Munich in recent months, Riccardo of Un Ballo in Maschera will be in Vienna in April, delighting the most delicate Verdian ears, a role that fits him like a glove: with Verdi, we might also think of the Duke in Rigoletto, but what other role brings together real moments of operetta ("È scherzo od è follia") and a death so fully tragic, drenched in noble sentiment right to the last breath? This big leap is anything but easy, except when the performer's personal equation permits it: that is the case with Riccardo and Beczała. There is not just lightness and light in this voice; there is also a wound, a shadow that may be associated with his Slavic background – aside from the inevitable Lenski in Eugene Onegin, he has also on several occasions sung the principal roles in Iolanta and Rusalka: the qualities demanded by these roles are not the same as those required by Riccardo or Faust, but the additional soul Beczała brings to the latter is precisely what is needed for the Prince or Vaudémont. The Slavic repertoire is certainly important for Beczała, who has devoted a recital to it, but it is only one of the directions his work takes: in Italian or French, Russian or Czech, he can be perfectly natural. Too bad if, while he was doing a season-opening Traviata, some critics in the La Scala gallery gave him grief for not being a pure Mediterranean: the colours his voice brings to this repertoire do not keep him from being perfectly idiomatic and natural in a language so far removed from his native tongue.
It has often been said that the Paris Opera was in the bad habit of not inviting the really great singers until the end of their career: with Beczała, that is false, as he was already on stage as Tamino back in 2001, and he has often returned since, recently as Werther. Yet it was not in Paris that the most recent event in his career took place, but rather Dresden: the entire opera world had its eyes riveted to those few performances of Lohengrin because Anna Netrebko was also making her début there, but Beczała brought back a decidedly rare but discreetly constant practice, that of assigning the title role to a much lighter tenor than the usual Wagnerian ones. Might it not be just an isolated attempt, the start of a reorientation of his career, a new trend in Wagnerian interpretation? After all, the singers who first performed Wagner's operas were not the endurance or power athletes that a century-and-a-half of Wagnerian performance developed: they certainly did not have to face the vast spaces of the Bastille or the Met, but, after all, Wagner is sung in more modest halls, and the being of light that is Lohengrin can well justify a more airy approach to the score. In any event, Beczała's forthcoming season is not brimming with daring choices: perhaps he will return to Wagner later, but for the moment Werther, Rodolfo and the others will be making their return. His repertoire, as far removed from Rossinian virtuosity as from the historical repertoire, has not been especially well treated on recent decades, and we greatly need voices like his to make it popular once again.
by Dominique Adrian
the 09 of August, 2016
|
Print