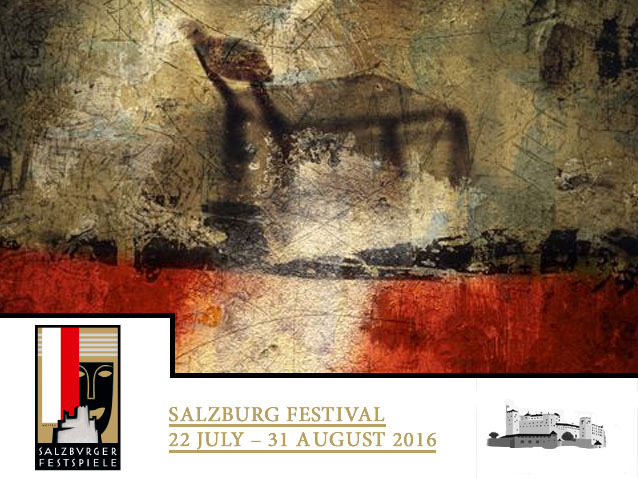 Description
New production
'A cosmopolitan lyric-dramatic talent' – that is what Eduard Hanslick, the most influential music critic of the nineteenth century, called the composer Charles Gounod, whose life, so full of changes, began in Paris, where he was born on 17 June 1818. Encouraged from early on by his mother, a highly gifted pianist, to pursue a musical career, his initial efforts as a composer were sacred works. It was the singer Pauline Viardot who pointed him in the direction of opera and for whom he composed Sapho, his first stage work (1851). Despite a lukewarm reception by the public, Gounod was persuaded that he was called to be an opera composer, and it was his setting of Faust that established his worldwide fame.
The struggle of the eternal seeker with the powers of the cosmos were not what occupied the centre of Gounod's interest, but rather that episode from Faust Part One that most readily lent itself to musical adaptation – specifically the 'Gretchen tragedy', which Goethe had already woven into his Urfaust, his very first treatment of the material, and which is based on the fate of a servant girl, Susanna Margarethe Brandt, condemned to death in 1772. That is the reason the opera was called Margarethe in the German-speaking world for a long period of time.
Gounod's Marguerite is a young woman who believes in love and who, through her encounter with Faust, is encouraged to break the conventions regarding social propriety and religious faith that surround her. But in a society that applies different standards to the behaviour of men and women, she doesn't stand a chance. Marguerite is shown as a male fantasy broken up into the three radically different ways that Faust, Siébel and Valentin regard her: as an object of lust and love, and as a figure of faith. At the same time, she is a strong woman who acts on her own responsibility, even though she comes to grief over the incompatibility of the demands made on her.
Faust, torn at the outset between mortal fear and longing for death, has become disillusioned at reaching the boundaries of knowledge, doubts the meaning of his existence, and falls in love with Marguerite's purity and virginity. She represents to him universal life, an endless future and physical perfection, to all of which he wants to unite himself. Méphistophélès is the seducer who emerges from Faust's soul ('Within my bosom dwell two souls, alas…'). He is the manifestation in human form of an unrestrained primal force, a driving energy with whose help Faust believes he is raising himself out of the amorphous social mass and realizing his full individuality. He is no spawn of hell, no demonic being, no figure of superstition but an expression of Faust's own wishes instead. His behaviour stands above all moral systems and judgements, poses no questions and has as its only goal paving the way to eternal gratification. He is what he appears to be.
Whereas Méphistophélès uses the character of Marguerite to achieve exactly that goal, Valentin sees himself as the stern guardian of the virginal purity of his sister, whom he encircles with all the ploys of religious morality. After the loss of her innocence he ostracizes and curses her at the moment of her death. Among other causes of her undoing, the obligations her society imposes on her are not the least significant.
Marguerite recognizes the clash between social norms and her own feelings. She is undeterred in pursuing her love, is abandoned and rejected, kills her child, and ends up in prison. In a world that turns the victim into the perpetrator on whom a patriarchal society passes judgment, there is nothing left for her but insanity.
At the midpoint stands the ease with which people can be seduced and manipulated. The chorus as a reflection of society exposes the false piety and the double standards of a bourgeois, conservative world view with all its repressions.
As Sartre once said: 'L'enfer, c'est les autres.'( 'Hell is the others.')
Reinhard von der Thannen
(Translation: Vincent Kling) 
More information is available on the opera house's official website.
Schedule
August 10, 2016 19:00:00
August 14, 2016 19:30:00
August 17, 2016 20:00:00
August 20, 2016 20:00:00
August 23, 2016 19:00:00
August 26, 2016 19:00:00
August 29, 2016 19:00:00
Work's characters list
Director
Conductor
Faust
Méphistophélès
Marguerite
Valentin
Wagner
Siébel
Marthe Schwerlein