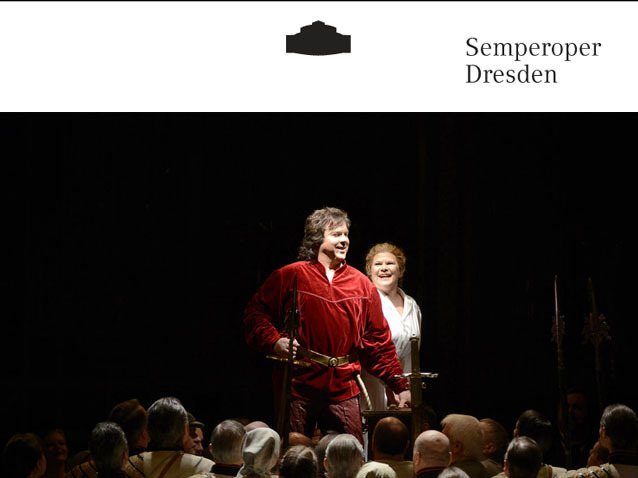 © Copyright all right reserved
Description
Ortrud and Telramund want to seize power – they have to destroy Elsa first. She is saved by Lohengrin, who prohibits her from asking his name. Elsa, however, cannot resist and asks him anyway. Lohengrin must then go, but he leaves behind Elsa's young brother, who was presumed dead. King Ludwig II's favourite opera.
More information is available on the opera house's official website.
From June 27, 2020 to July 26, 2020, this Lohengrin production recorded at the Semperoper in Dresden will be broadcast online on Arte Concert.
Schedule
May 19, 2016 18:00:00
May 22, 2016 16:00:00
May 25, 2016 18:00:00
May 29, 2016 16:00:00
Work's characters list
Director
Conductor
Heinrich der Vogler
Lohengrin
Elsa von Brabant
Friedrich von Telramund
Ortrud
Der Heerrufer des Königs
Vier brabantische Edle
Vier brabantische Edle
Vier brabantische Edle
Vier brabantische Edle