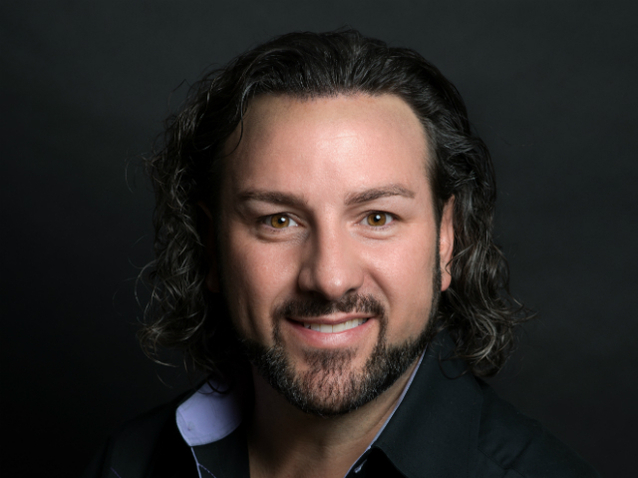 © DR
We recently loved hearing John Osborn in Manon in Lausanne, Les Contes d'Hoffmann in Lyon, Otello in Paris, La Donna del Lago in New-York, Benvenuto Cellini in Amsterdam or Norma in Salzbourg. and he is now singing the role of Arnold in Guillaume Tell at the Grand-Théâtre de Genève. Opera-Online took the opportunity to meet the American tenor, perhaps one of the most iconic performers of the french romantic repertoire.
***
Opera-Online : You always knew you should be a tenor ?
John Osborn : Yes. I knew since I was in high school that I was a tenor. But, when I was young, I was more like a contralto. I always had easy and free high notes. As I've grown and matured, so did my lower register, and then the rest of my voice followed.
You are now singing Arnold In Guillaume Tell in Geneva. This production by David Pountney was first staged in Cardiff and Warsaw, did you see it ?
I've never seen or heard any of this production of David Pountney and choreographer Amir Hosseinpour before coming to Geneva. I saw David at the Opera Awards ceremony in London a few months ago. I asked him if he was actually going to be there. He told me that in fact he was going to be there for a couple of weeks. So, I finally got the chance to work with him on one of his productions.
This version includes most of the ballets which play a great part in this opera.  The choreographies are signed by Amir Hosseinpour, you like them ?
I thought it would be exactly what I saw from Amir. It was very tastefully done modern dance moves which strengthened the story that was already being told. It certainly is a very distinct style of dance that seems to come out in all the productions I've seen of his before.
You'll be soon be singing the title-role of Benvenuto Cellini at the Liceu in Barcelona. How are going to cope with this vivid score and this role created by Duprez which allies lyricism and heroism ?
Understanding that his Benvenuto Cellini was the first opera by Berlioz in his young career, I have a lot of respect for the genius of his writing, and for what was to come later for him. I find many dark yet whimsical feelings in the writing, music, and words. Of course, there is a happy ending after such a difficult and tormented journey. To be perfectly honest, I think that the same qualities possessed by Gilbert Duprez are those necessary to properly interpret most classical French opera repertoire today. This ability to sing not only the French phrasé, a sort of douceur, as well as the heroic quality ascending into the upper register, are the qualities that today's audiences have come to expect and hope for.
You seem to have a predilection for romantic tenor's roles, and especially french ones, like Raoul (Les Huguenots), Leopold (La Juive) or Arnold (Guillaume Tell)...
I think because of my vocal training and progression of roles, bel canto, Mozart and the French, have led me to where I am today. Although I could keep singing lighter roles such as Almaviva and Prince Ramiro, I prefer to let my voice continue to open up and grow as my abilities do the same.
Some movie actors are quite permeated with their character. What about you on stage ?
I feel I have to precisely as possible portray my own individual interpretation of a character, depending on how I read the role, understand the role, and therefore want to portray the role. I think that if I bring these character aspects into my personal life, it could become dangerous and may be damaging because of the nature of so many of the roles I play. I need to maintain a sense of realism and being true to who I am outside of the opera.
You are an artist concerned with the text, the way to speak it, with a very controlled and accomplished style. Is it the result of the american singing school ?
First, the words you say to me are a huge compliment. Thank you. I find it extremely important to use words to create expressive colors. I think classical opera singing is a way to communicate on a higher level than normal speech. I think if you do not communicate the essence of the language, whether Italian, French, German, Russian, Spanish, then you're not really doing your job. It is our duty as artists to also communicate what the composer and the librettist wrote. I love poetry and I love the taste of the different spoken and written languages. It always begins with the words, and then, of course, the dynamics of different levels are mostly written in the score. I think to ignore them is shameful and irresponsible if an artist just sings mezzo-forte and forte all the time, because there are so many other dynamic levels and colors that make for an interesting pallet.
Concerning the american singing school, I must admit that not everything is taught to you by a voice teacher. A lot of this comes from conscious decisions, chosen by the artist how to express the text and music. Much is learned from years of experience, but also a willingness and desire to do so. This is, in fact, the artistic side of what we do.
There was a moment which gave you the feeling to launch your carreer ?
I think, between La Juive in Paris and Guillaume Tell at the Academy of Saint Cecilia in Rome, it launched a different direction in my career for sure. These two roles have shown people that I am not just a second rate Rossini tenor, but I'm a much deeper interpreter of something more than the leggero tenor repertoire. I think I'm still a young lyric tenor, not necessarily the tenore di grazia that my repertoire implied at the moment. I have always received the best criticism for roles such as Nemorino, Edgardo and Devereux rather than Barbiere or Cenerentola for example. Finally, I am able to show the depth and lyricism, not only verbally but dramatically. Honestly, the roles I sing now are simply written in a better way that show my best qualities. Does it get any better than Romeo, Wether, Hoffmann or Des Grieux?
Have you ever thought stop singing ?
Until now, it has never crossed my mind that I should stop singing, or would I stop anytime soon. I feel that I could sing well into my sixties. Who knows ? Maybe more, maybe less.
Interview collected by Emmanuel Andrieu
John Osborn in Guillaume Tell at the Grand Théâtre de Genève - From the 11th to the 21th of september 2015
the 17 of September, 2015
|
Print