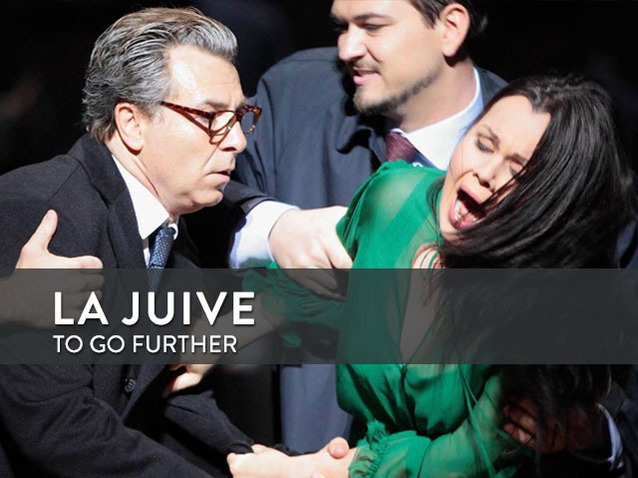 © DR
At its creation in 1835, La Juive by Jacques-Fromental Halévy knew a huge success and quickly became a classic of the french repertoire...before disappearing slowly. Today, it seems that we are re-discovering this lyrical work, with its very current themes (love amongst religious strife, and starting next Sunday 26th, for the first time since 1931, the Bayerische Staatsoper plays a new production of it, with Aleksandra Kurzak in the title-role, alongside Roberto Alagna who will make his role debut as Eléazar, together under Bertrand de Billy's baton.
In the hands of Calixto Bieito, this production seems to want to get away from the traditional religious iconography of the work, to focus mostly on the " fundamental mechanisms of fanaticism ", very actual in our world, to get into " the group movements and the place of the scapegoats ". To enlight this production which we already imagine full of symbols, we get back on the genesis of this work and its original meaning among Halevy's whole work.
***
Twenty-first-century opera lovers who know virtually nothing about Jacques-Fromental Halévy's La Juive need not feel embarrassed. They can be forgiven for not knowing an opera that virtually disappeared from the stage in the 1930s! How could they imagine the enormous success this opera was met with in 1835, the most famous work of a composer who was to establish himself as the perfect representative of "grand French opera"? In the 1860s, one chronicler stated, as an obvious fact: "La Juive" has remained in the repertoire and will always be there. Why spend time on a masterpiece that everyone knows, everyone has seen and will see again?". The work was included in the opening programme of the Opéra Garnier on 5 January 1875. Could what was part of the gentleman's 19th century cultural baggage become obsolete once and for all ? Not entirely, if we are to judge by the number of new productions staged over the past decade. It is an opera worth rediscovering, because more than any other it marks the triumph of French singing. But today how should we approach the aesthetics of "grand opera" and all its excesses?La Juive features five difficult-to-cast roles, impressive choruses, an imposing orchestra and a topic as moving as it is fascinating, with extreme situations and spectacular scenes. The title alone may be off-putting in the wake of the Holocaust's atrocities. Can this impossible love story involving a Christian man and Jewish woman at the time of the Council of Constance in the early 15th century take on a new dimension after the horrors produced by the 29th century? These are all questions awaiting those about to rediscover La Juive –so admired by Wagner.
"Under helmets, armour and coats of mail"
Between Robert le Diable (1831) and the Huguenots (1836), two works by Meyerbeer (1791-1864) emblematic of "French-style grand opera",  La Juive perfectly illustrates a genre that must be understood in order to comprehend its huge success with the bourgeoisie of that period known as the July Monarchy. The regime thought it would be wiser to entrust direction of the Paris Opera to a director and entertainment entrepreneur, Dr Louis Véron (1798-1867), who had to head up the adventure at his own risk and peril. As a pragmatic businessman and clairvoyant, Véron was convinced that: "The July Revolution is the triumph of the bourgeoisie" which "will insist on running things, on having fun: the Opera will become their Versailles". To achieve this, all that was needed was to make opera "at once brilliant and popular" by featuring sumptuous stagings based on librettos that combine multiple plot twists and misunderstandings in a grand historical setting.  La Muette de Portici (1828) by Auber (1782-1871) and Guillaume Tell (1829) by Rossini (1792-1868) were the first of a genre that aspired to meet the expectations of a new audience. The attitude then was similar to what we have today with films or series intended to win over the largest possible audience.  But this search for easy emotions and pleasures no longer corresponds with what we expect from opera. These days we seem more drawn to a minimalism that is the exact opposite of the aesthetic issues involved in "French-style grand opera".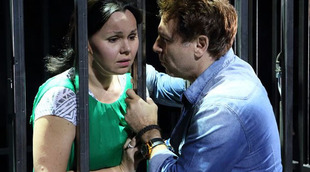 Shamelessly vaunting its impressive decorative lushness, La Juive seems to have suffered from the genre's excesses right from the start. In the famous Revue des deux Mondes, an anonymous writer went so far as to express pity for Halévy whose score "remained buried under the helmets, armour and coats of mail". How was it possible, he continued, "to take seriously these massed voices and instruments that (…) accompany (…) the processions entering the church and the horses champing at the bit in the street"?
This was the Paris Opera's first commission of Halévy (1799-1862), who up to then was known for his works presented at the Théâtre Feydeau. As the favourite student of Luigi Cherubini (1760-1842), Halévy obtained the first Grand Prix de Rome in 1819. In 1833, he attracted attention with the success of Ludovic, an unfinished work by Ferdinand Hérold (1791-1833) which he cleverly completed. Beginning in 1829 Halévy served as singing master at the Opéra de Paris. But did Louis Véron fear losing big by staging a work by a virtual novice? However that may have been, he spared nothing in his efforts to "dress up" the score. The concern with local colour and historical realism made La Juive one of the most expensive opera productions in all the 19th century. Meyerbeer was even afraid he was being replaced when he learned the considerable sums that had been invested in this almost Hollywoodian production before there was such a thing. Impressive parades, breath-taking costumes, religious processions and crowd scenes: the show has everything, and ends with a horrific sacrifice. For the procession at the end of the first  act, twenty horses were borrowed from the Cirque-Olympique, run by the Franconi family, which earned the work the rather unflattering nickname of the "Franconi opera". Louis Véron's indispensable accomplice, Henri Duponchel (1794-1868), gave such free rein to his wild imagination as stage director that people spoke of a "duponchellerie" while harshly criticising "an orgy of sets, costumes, horses and emperors" that undermined the music. Halévy had to protest to prevent certain cuts in the score necessitated by the complexity of the installation of the various sets.
The Importance of Singers
Awaited as a  genuine event, La Juive immediately achieved considerable success. Premiering on 23 February 1835, the work was presented nearly 600 times until 9 April 1934, the date of its last performance before it was resurrected in 2007 at the Opéra Bastille. Its triumph was not limited to France. Immediately after it premiered, La Juive was performed on all the major international stages with dazzling casts: Pauline Viardot, Lilli Lehmann and Rosa Ponselle played the title role. Enrico Caruso, Richard Tucker and, closer to our day, José Carreras and Neil Shicoff distinguished themselves in the role of Eléazar.  Aside from its spectacular aspect, the result of a very specific era, La Juive was able to establish itself with the quality of its music and, uniquely, by the beauty of its vocal writing, served up at the highest level by the work's creators, particularly Adolphe Nourrit (1802-1839) and Cornélie Falcon (1814-1897). Mentioning these legendary performers helps us better appreciate the qualities required for these two humanity-rich roles.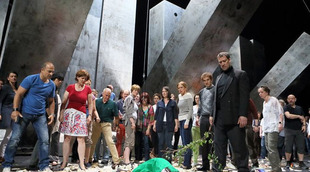 The character of Eléazar was conceived and written for – and also by – Adolphe Nourrit, known for his acting prowess. The famous tenor pulled out all the stops in playing this highly ambiguous father figure, the conception of which was due in large part to him. At the time the singer enjoyed immense prestige, which allowed him to influence the initial project by participating in laying out the plot. Nourrit staged all of Rossini's Parisian operas, not to mention Robert le Diableby Meyerbeer, and Masaniello in La Muette de Portici by Auber. His slightest wishes and suggestions were taken as orders. Halévy adapted his musical writing to Eléazar's contradictions. From his religious fervour to his attraction to "fine gold crowns", from blind love for his adopted daughter to his visceral hate of Christians, a portrait emerges that may remind us of the greedy and fanatical Shylock in Shakespeare's The Merchant of Venice. But it's difficult to imagine a Jewish librettist and a Jewish composer working together to write an anti-Semitic work! As the work was taking shape, Halévy added elements that made the character more human, and Scribe emphasised the denunciation of Catholic fanaticism. Hence Eléazar is a paradoxical figure, far from any oversimplification. The secret of Rachel's birth, which he keeps jealously, gives him his depth and humanity, as evidenced by the most famous aria in La Juive : "Rachel, quand du Seigneur" for which Nourrit himself wrote the lyrics. This passage became so popular that in "A l'ombre des jeunes filles en fleurs" Marcel Proust used the opening words as a sort of wink of acknowledgement.  "Rachel-quand-du-Seigneur" becomes the nickname given spontaneously by the narrator to a certain Rachel whose charms are vaunted by a mediocre go-between.   
Eléazar's entire life imbues this long, passionate monologue that appears at the end of the fourth act, a crucial moment in the plot. This painful evocation of past happiness and the tragedy to come always conjures up intense emotion in those who hear it.  Torn between paternal love and loyalty to his faith, Eléazar wants to save Rachel, but he gives up as soon as he hears the shouts of hatred from the crowd demanding torture for the Jews. A fairly long prelude, dominated by the deep, enveloping sonority of two English horns, serves as an introduction to Eléazar's meditation. Then, reprising the same poignant melody, the father sings the famous words: "Rachel, quand du Seigneur la grâce tutélaire à mes tremblantes mains confia ton berceau…". The sickly sensibility of Adolphe Nourrit, an anguished, perfectionist artist, added a moving fragility to his song. He committed suicide in 1839 as he left the stage. A minor defect in the performance led him to jump out of a window.
By premiering the role of Rachel, Cornélie Falcon lent her name to a unique vocal type, paving the way for the French grand dramatic soprano. Halévy translated the sincerity and strength of feeling driving his character into music of great dramatic power. Rachel's vehement, declamatory style contrasted with the Italianesque style of Princess Eudoxie, her rival. The amorous, religious and social conflict between the two women is fully manifested in the vocal writing for the two roles. The "Falcon soprano", an impatient and tormented figure, faces off against the vocalising soprano. That is how the voice of Cornélie Falcon was described; her brief and dazzling talent and career recall those of Callas: "Her voice is a well-characterised soprano(…) radiant, incisive, which massed choruses could not dominate, and yet the sound, emitted with so much power, loses none of its charm and purity."
"The Pathos of grand operatic tragedy"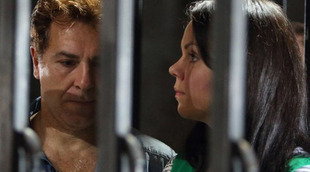 When Jacques Fromental Halévy was commissioned in 1833 to write the score for La Juive, he knew he would benefit from the talents of the finest librettist of his time, Eugène Scribe (1791-1861), and that he would also have the singing elite available to him. After revolutionising comic theatre with his "comédies-vaudevilles", Scribe was much in demand because of his comic-opera librettos that appeared to be "commenced music". Austrian musicologist Edouard Hanslick underscored the special talent of the man who, without knowing music, had: "the genius of dramatic situations that open up new paths to the music while receiving from it their full due". Much sought after by composers, Scribe was easily imbued with the ambient romanticism, and he supported the fad for historical reconstruction in order to give its full dimension to "French-style grand opera".  Boieldieu, Donizetti, Gounod, Meyerbeer, Offenbach, as well as Rossini and Verdi are among the prestigious list of musicians who worked with Scribe. With La Juive, he wrote a libretto more profound than it may seem, tackling major philosophical and moral questions. This story of religious persecution and impossible love contrasting the intimate sphere with the raging crowds  must have immediately touched the young Jewish composer who belonged to a generation committed to liberal political ideals and hostile to any form of tyranny. Halévy was an example of the "enlightened" French Jew, highly mistrustful of "communitarian" behaviour. With its extreme situations and conflicting characters, La Juive presents a very up-to-date critique of religious and political intolerance.
Halévy's masterpiece won over Wagner, who considered it a work that drew new perspectives for operatic dramaturgy: "I do not hesitate to proclaim that what basically characterises Halévy's inspiration is first and foremost the pathos of grand operatic tragedy." Halévy's music for Wagner harkens back to"this ability to be moving, powerful, intimate and profound, invigorating and overturning the moral world for all time".
In a society disoriented by racial and religious hatred, the beauty and emotional depth of La Juive merit more than mere curiosity for a lyrical monument of the past. The lushness of the orchestration and the magnificence of the singing easily survive the immoderation of a genre that is today outmoded.  
Catherine Duault     
the 23 of June, 2016
|
Print