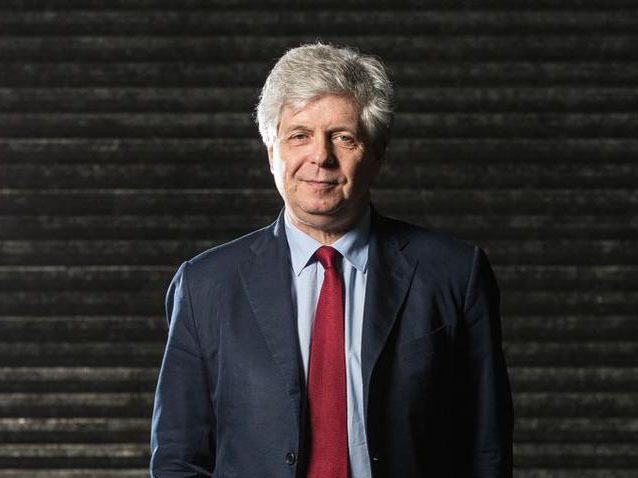 © DR
For Stéphane Lissner, director of the Opéra National de Paris, the secret to programming a successful season could be summed up in three words: diversity, quality and relevance.
That approach means matching the great voices of our time — singers like Jonas Kaufmann and Bryn Terfel, Anja Harteros and Anna Netrebko, and theater directors like Claus Guth and Anne Teresa De Keersmaeker — with the composers of the past, some celebrated and others less acknowledged, who have built the foundation and developed the art of the opera since its beginnings, as well as with today's composers.
Lissner is emphatic, however, that what the Paris Opera has to offer is not dependent just on the works presented but, equally as important, on the artists who bring those works to life: the directors, the conductors and the singers.
''It's a complex puzzle to assemble,'' he notes, ''that we have to put together three or four years in advance,'' depending on the house's and the artists' own schedules.
Within this context, bringing great voices to the Paris Opera's audiences is important. ''We have the good fortune to have great artists of international renown for all our productions,'' Lissner says, listing Franco Fagioli in ''Eliogabalo''; Anja Harteros, Marcelo Alvarez and Bryn Terfel in Puccini's ''Tosca'' (Sept. 17 to Oct. 18);  Aleksandrs Antonenko and Anita Rachvelishvili in Saint-Saëns's ''Samson et Dalila'' (Oct. 4 to Nov. 5); and Jonas Kaufmann in Offenbach's ''Les Contes d'Hoffmann'' (Nov. 3-27) as well as Wagner's ''Lohengrin'' (Jan. 18 to Feb. 18).
Putting a new season together is a collaborative effort with the artists. ''Sometimes we convince the artists to do works we want to do, and sometimes they convince us to do ones they want to do,'' says Lissner. ''It's an intellectual and artistic exchange between the artist and the programmer.''
Such collaboration is dependent on creating an environment conducive to artistic work, he points out. ''It's very important to develop a relationship with artists in which they feel good about rehearsing and creating under good conditions,'' he says. ''Not only so that they want to return, but especially so that they can perform and express their talent on the stage. I stress the importance at the opera of organizing all this around the artists.''
Among the up-and-coming singers, he points to  Nadine Sierra in ''Eliogabalo'' and Pretty Yende debuting in the title role of Donizetti's ''Lucia di Lammermoor'' (Oct. 14 to Nov. 16).
Currently in the lead role as Violetta in Verdi's ''La Traviata'' is the Bulgarian soprano Sonya Yoncheva (until June 7, after which Maria Agresta will take over until June 29). Having recently sung the lead role in Tchaikovsky's ''Iolanta'' in a program that included the composer's ballet ''The Nutcracker,'' Yoncheva will appear next season in his ''Eugene Onegin'' (May 6 to June 14, 2017) as Tatyana, a role she'll share with Anna Netrebko.
Of the composers, Lissner says, ''We cover the 17th to the 21st century.'' This is evident in most new productions at the Paris Opera. ''Eliogabalo'' — written in 1667 by Francesco Cavalli but not staged at the time — will be the 2016-17 season opener in a new production by Thomas Jolly (Sept. 16 to Oct. 15). Later in the season is a brand-new work commissioned by the Paris Opera, ''Trompe-la-Mort'' (March 16 to April 5, 2017), written by the contemporary Italian composer Luca Francesconi and staged by the Belgian director Guy Cassiers.
''Trompe-la-Mort'' is also a part of the Paris Opera's project of presenting productions based on French literature, in this case Balzac's ''The Splendors and Miseries of Courtesans,'' part of ''The Human Comedy'' series that examined French society in the 19th century.
Of course, theater is only theater when there is an audience, and Lissner stresses the importance of offering operagoers a diverse mix of experiences as well. ''We can't offer only entertainment to our audiences,'' he says. ''We should also offer them a space for reflection.''
As an example of these two types of works, Lissner cites operas from the 2015-16 season: ''As we did with Schoenberg's modernist 'Moses und Aron' and Donizetti's comic opera, 'L'Elisir d'amore,' we can present very different works, musically and thematically, in the same season. Opera offers both reflection and entertainment.''
The house strives to offer its audiences operas that may not have had the exposure they deserve, and to do so, again, in new productions. ''The Snow Maiden'' (April 15 to May 3, 2017), for example, will be a new production of the Rimsky-Korsakov opera that had its premier in 1882 at the Mariinsky Theater in Saint Petersburg and has rarely been performed in the West.
 Another novelty for Paris Opera audiences will be the approach to Mozart's ''Così fan tutte'' (Jan. 26 to Feb. 19, 2017). Directed by the choreographer Anne Teresa De Keersmaeker, the new production will have each of the six singers doubled by six dancers, from the Paris Opera Ballet and Keersmaeker's company, Rosas.
Summing up his vision for the Paris Opera, Lissner says that a diversity of artistic propositions that connect with today's world is essential, as is the insistence on theatrical and musical quality. ''They both have to be at the same high level,'' he says. ''Opera is the union of music and theater.''
Article issued from the International New York Times, not engaging the redaction of Opera Online, and which we reproduce the content with their kind permission.
Center stage: Opera National de Paris was produced by the T Brand Studio international department and did not involve the International New York Times reporting or editorial departments.
the 07 of June, 2016
|
Print