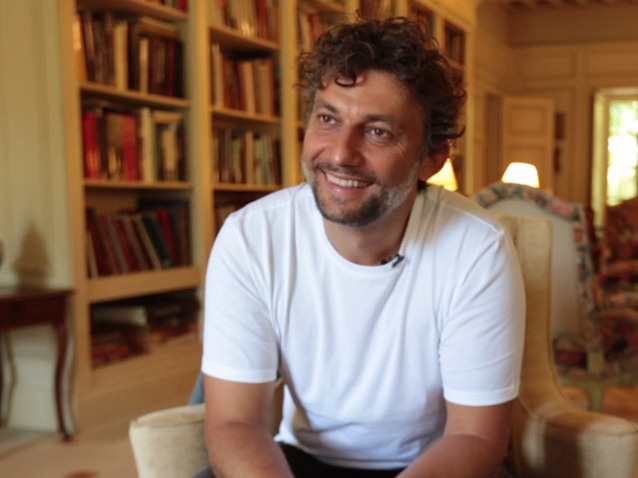 They say that Carmen is the world's most popular opera, especially because of its title role, a symbol of freedom and passion.And yet the role takes on meaning only as a counterpoint to those of Don José (the officer passionately smitten with the cigar girl) and Micaela (who tries to bring Don José back to his senses) both of whom are generally considered the representatives of a military order on one hand and a social or familial order on the other.More ambiguous characters than it would first seem – especially when they are approached as presented in the short story by Mérimée, which inspired Bizet's opera – who act at the whim of the narrative plot, revealing numerous facets and assuming a truly theatrical approach.
We recently met with Jonas Kaufmann and Inva Mula, who play the officer Don José and the good girl Micaela, respectively, in the new production of Carmen presented this year at the Chorégies d'Orange (which we reported on recently) to discuss these contradictory characters.In a brief discussion, the two artists discussed their interpretation of their respective roles.
After the role of Don José in Orange, Jonas Kaufmann will next be performing in the roles of Florestan (Fidelio) at the Salzburg Festival in early August, then in September as Radames (Aïda) at the Bayerische Staatsoper in Munich.Three very different roles, in three languages, in three emblematic works, in the space of just a few weeks.As part of a new interview with the tenor, we will soon be discussing at greater length his preparation and his approach to these three roles.
the 22 of July, 2015
|
Print