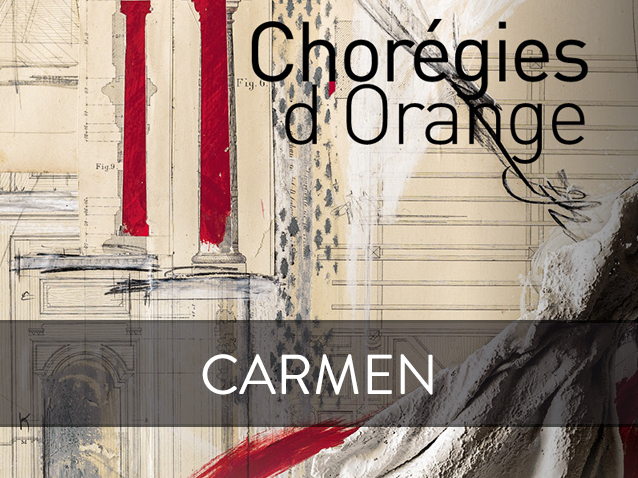 © DR
Description
George Bizet's Carmen is in many ways highly unorthodox. The opera's heroine is a working-class woman, a cigar-maker, made more marginal by the fact that she is a Gipsy. The well-intentioned would rather advise her to choose the path of discretion, modesty and humility—"qualities" that Carmen rejects: she is proud and beautiful, men find her attractive and she knows it; spoilt for choice, she has the pick of her transient lovers: she is free. To the polite society of late-19th-century France, Carmen's behaviour was no less than scandalous—indeed the Opéra-Comique was a place for young people to meet their future spouses, and Carmen no example to hold up to innocent maidens. Although the opera raised some commotion at its creation in Paris, it nonetheless proved a success, with thirty-three performances at the Opéra-Comique between 3 March 1875 and the death of Bizet in June of the same year.
The libretto, by Meilhac and Halévy, draws upon the short story by Mérimée published thirty years earlier. In its original version it was an "opéra-comique", a light opera, a form that retained spoken dialogues. Ernest Guiraud was asked to adapt it as a proper opera for Bizet by replacing the spoken dialogues with sung recitatives. As such, the opera remains one of the most popular of the repertoire: it has been performed on almost all of the world's lyrical scenes with glamorous casts, and though Maria Callas never sang it on the stage, she remains an unforgettable Carmen in her recording of the opera.
Orange's Roman theatre has seen eight productions of Carmen to this day, five of which by the New Chorégies d'Orange, in 1984, 1992, 1998, 2004 and 2008. The 2015 production has been entrusted to director and stage designer Louis Désiré, who will also create the costumes, and lighting to Patrick Méeus. The Orchestre Philharmonique de Radio France, a regular at the Chorégies, will be playing under the baton of its future musical director, the Finn Mikko Frank, already applauded at Orange, who will conduct, among others, Kate Aldrich and Jonas Kaufmann.
More information is available on the opera house's official website.
Schedule
July 08, 2015 21:45:00
July 11, 2015 21:45:00
July 14, 2015 21:45:00
Work's characters list
Carmen
Micaela
Frasquita
Mercédès
Don José
Escamillo
Zuniga
Morales
Le Remendado
Le Dancaïre