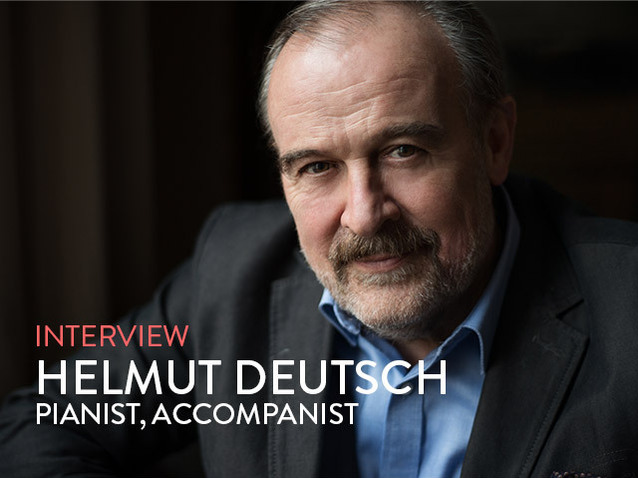 © DR
For a long time, accompanists, the artists who provide musical accompaniment to singers during recitals, have remained in the shadows (and in anonymity). For several years (or decades), the main role of these musicians has been more recognised, and recitals are increasingly true duets with the singer.
Helmut Deutsch, pianist and musicologist, is one of these internationally respected accompanists. He plays on the most prestigious stages, having notably accompanied the baritone Hermann Prey, and also Diana Damrau (at the beginning of the year at the Philharmonie de Paris), Matthias Goerne, Anne Sofie von Otter, Bo Skovhus and in recent years especially, his ex-student Jonas Kaufmann.
As Helmut Deutsch and Jonas Kaufmann are currently touring France (Opéra de Bordeaux on Tuesday 18th September, then the Théâtre des Champs-Elysées on Thursday 20th), we thought we'd take a closer look at the role of accompanist with Helmut Deutsch, via this video interview he gave during one of his previous trips to France. In the video we can see that this pianist isn't content to simply accompany the singer musically (but also sometimes as a 'big-brother' or 'doctor'), we also find out about the role of the accompanist, (does he direct the singer or simply follow?) and how the profession has changed in the last few years.
the 18 of September, 2018
|
Print