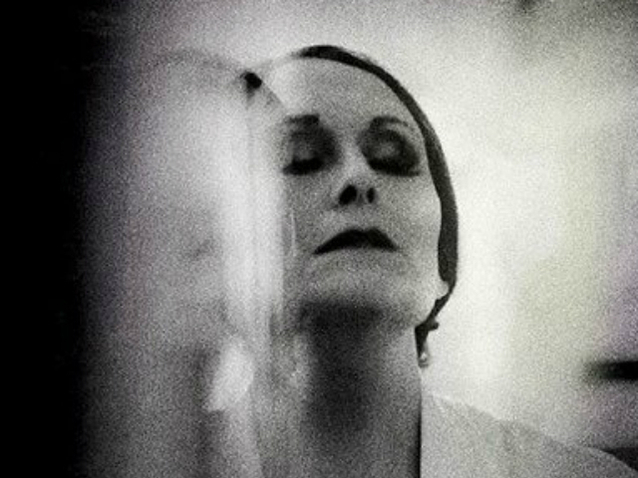 © DR
Informations générales
Nom:

Kelly

Prénom:

Janis

Nationalité:

Royaume-uni

Tessiture:

Soprano

URL du site internet officiel:http://www.janiskellysoprano.com/
Contact:Musichall Ltd Oast House Crouch's Farm Hollow Lane East Hoathly East Sussex BN8 6QX United Kingdom http://www.musichall.uk.com Courriel: [email protected] Tél: +44 1825 840 437 Fax: +44 1273 813 637
Agenda Professionnel
Dates
Personnages
Lieux
Biographie


Janis Kelly studied at the Royal Scottish Academy of Music & Drama in her native Glasgow, at the Royal College of Music in London and with Elisabeth Grummer in Paris. She has won many major awards including the Anna Innstone Award from Capital Radio, scholarships from the Arts Council, the Countess of Munster Trust, Caird and the Royal Society of Arts. She is recognised as an excellent actress with a wide-ranging repertoire across the fields of opera, operetta and the musical. She is a regular guest with English National Opera where her engagements have included The Countess in Figaro's Wedding, the title role in Offenbach's La Belle Vivette, Yum Yum (The Mikado), Rose in Kurt Weill's Street Scene as well as roles in operas by Monteverdi, Purcell, Humperdinck, Birtwistle and Glass.
For Opera North she has sung The Countess, Musetta, and Magnolia in the company's award-winning co-production of Showboat. She has made frequent appearances in David Freeman's productions for Opera Factory singing Monteverdi, Cavalli and Tippett and recording Susanna, Zerlina and Despina in Opera Factory's Mozart cycle for Channel 4 TV. Other roles have included Rosalinda in Scottish Opera's new production of Die Fledermaus, Dorabella at Garsington, Mimi with Opera South in Cork.
Abroad, Janis Kelly has appeared with Opera Factory Zurich, Anchorage Civic Opera, Handel Opera and at MIDEM in Cannes. Other festival performances have included Iris (Semele) with Les Arts Florissants at Aix-en-Provence, Amaranta in Haydn's La Fedelta Premiata at Garsington, the title role in Rospigliosi's La Baltasara with the Scottish Early Music Consort, the Governess (The Turn of the Screw) for Bath & Wessex Opera and Tatyana for Kentish Opera.
Janis has performed Weill with the Matrix Ensemble and Handel with Les Arts Florissants at the BBC Proms; in Britain she has sung Poulenc with the Royal Philharmonic, Johann Strauss with the London Festival Orchestra, Sullivan with the Halle, Bach with the Scottish Chamber Orchestra and Schubert with The Nash Ensemble. Recent engagements overseas have included Purcell with The Sixteen and Harry Christophers in Spain, and Bach with the Orquestra y Coro Cumminidad de Madrid under Paul Goodwin.
Her extensive repertoire includes Britten's Les Illuminations, Ravel's Sheherazade, Canteloube's Songs of the Auvergne, Strauss's Four Last Songs and the major oratorios from the Baroque, Classical, Romantic and 20th-century periods. An experienced recitalist, she has sung at The Purcell Room, the Grand Theatre, Geneva, the Aix-en-Provence Festival and for BBC Radio. Her recent performances of Kurt Weill songs at the Greenwich Festival and Schumann, Britten and Ravel settings of Robert Burns poems at the Highlands Festival, both with Julius Drake, have attracted particular praise.
Janis Kelly's recordings include videos of The Pirates of Penzance and The Sorcerer (Brent Walker Film Company). Discs include Street Scene, A Little Night Music, Showboat and Brigadoon for TER Records and four award-winning albums of the Inspector Morse television soundtracks on Virgin Records.
Most recently she has been seen in The Fairy Queen, as Yum Yum in The Mikado, Despina, Romilda (Xerxes), Alcina and Mrs Nixon (Nixon in China) at the English National Opera, La Finta Semplice at Buxton and as Rosalinda with Opera Ireland. Other engagements this season include Violetta with Opera North, and Alcina (title role) with ENO. Plans include Magda (La Rondine) with Opera North and, next season, her directorial debut with Cosi fan tutte at Grange Park Opera.


 Royal College of Music
Prince Consort Road
London SW7 2BS
United Kingdom

Switchboard: +44 (0)20 7591 4300
Fax: +44 (0)20 7589 7740
Box Office: +44 (0)20 7591 4314 (weekdays 10am - 4pm)
Email: [email protected]