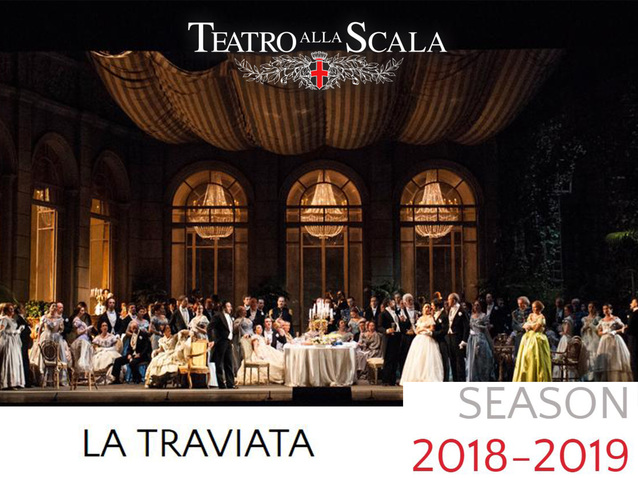 © DR
Description
Revival of the the production of Liliana Cavani which is for some of the most striking of recent years.
La Scala has already given it in 2007 and 2017.
Initially announced in the title role, Sonya Yoncheva was to ensure the performances of 12, 14 and 17 March 2019. But pregnant, the Bulgarian soprano must give it up the production. She is replaced by Californian soprano Angel Blue.
More information is available on the official website of the opera house.
Schedule
January 11, 2019 20:00:00
January 13, 2019 14:30:00
January 16, 2019 20:00:00
January 20, 2019 14:00:00
January 22, 2019 20:00:00
January 27, 2019 14:30:00
February 02, 2019 20:00:00
February 05, 2019 20:00:00
February 08, 2019 20:00:00
March 12, 2019 20:00:00
March 14, 2019 20:00:00
March 17, 2019 14:30:00
Work's characters list
Director
Conductor
Conductor
Violetta Valéry
Alfredo Germont
Alfredo Germont
Flora Bervoix
Baron Douphol
Giorgio Germont
Giorgio Germont
Gaston
Dr. Grenvil