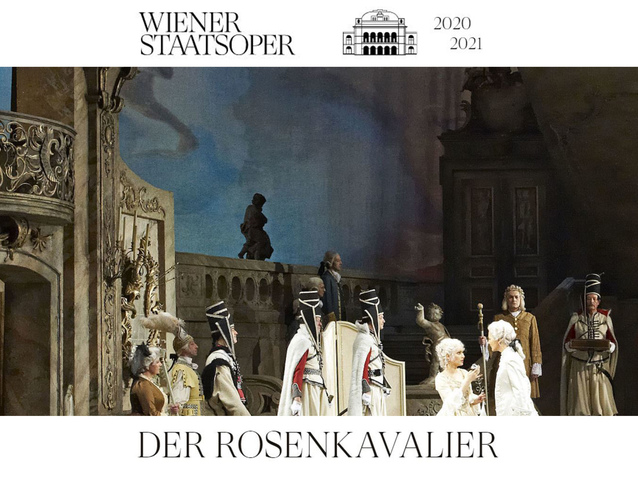 © DR
Description
Production already given on numerous occasions, such as in 2011-2012, 2013-2014, 2014-2015, 2015-2016, 2017 (we reported in German), 2019 (year when we were able to attend the 1001st performance, in french or german) or 2020 (read our German chronicles for April and December).
Schedules not communicated to date (January 2021).
More information is available on the official website of the opera house.
Schedule
June 13, 2021 00:00:00
June 16, 2021 00:00:00
June 20, 2021 00:00:00
Casting
Wolfram Igor Derntl
Work's characters list
Director
Conductor
Octavian
Herr von Faninal
Sophie
Annina
Valzacchi
Die Feldmarschallin
Der Baron Ochs auf Lerchenau
Jungfer Marianne Leitmetzerin
Ein Polizeikommissär
Der Haushofmeister bei der Feldmarschallin
Ein Notar
Ein Sänger
Der Haushofmeister bei Faninal
Ein Wirt
Eine Modistin