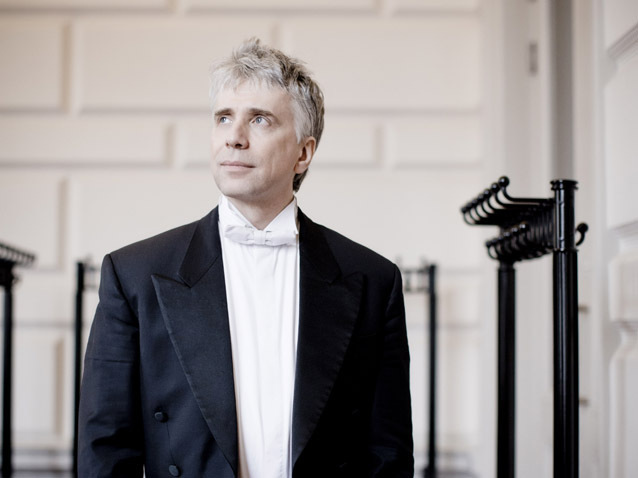 General Information
Last name :

Antonini

First name :

Giovanni

Nationality :

Italy

Professions :

Conductor

Works count :

11
Biography
Giovanni Antonini studied at the Civica Scuola di Musica in his native Milan and at the Centre de Musique Ancienne in Geneva. He is a founder member of the Baroque ensemble Il Giardino Armonico, of which he has been artistic director since 1989. He has appeared with the group not only as a conductor but also as a soloist on both the recorder and the flute, performing throughout Europe as well as in the United States, Canada, Latin America, Australia, Japan and Malaysia. Among the eminent artists with whom he has appeared are Cecilia Bartoli, Isabelle Faust, Viktoria Mullova, Giuliano Carmignola, Giovanni Sollima, Sol Gabetta, Katia and Marielle Labèque and Kristian Bezuidenhout.
As a guest conductor, Giovanni Antonini has appeared with many leading orchestras, including the Berlin Philharmonic, the Amsterdam Concertgebouw, the Zurich Tonhalle, the Salzburg Mozarteum Orchestra, the Orquesta Nacional de España and the Leipzig Gewandhaus Orchestra.
In the field of opera, he has conducted productions of Le nozze di Figaro and Alcina at La Scala, Milan, and will also conduct a new production of Alcina at the Zurich Opera during the 2013/14 season. He made his Salzburg Festival debut at Whitsun 2012, conducting Giulio Cesare in Egitto, and returns at Whitsun 2013 for Norma.
From September 2013 he will be artistic director of the Wratislavia Cantans Festival in Poland. Giovanni Antonini has made numerous recordings with Il Giardino Armonico, including instrumental works by Vivaldi (notably The Four Seasons) and other Italian composers of the 17th and 18th centuries, Bach's Brandenburg Concertos and works by Biber and Locke. Their most recent recordings are Handel's Concerti grossi op. 6, Vivaldi's opera Ottone in villa and two albums of vocal music, Il Pianto di Maria – The Virgin's Lament with Bernarda Fink and Sacrificium with Cecilia Bartoli. He is currently recording a complete cycle of Beethoven symphonies with the Basel Chamber Orchestra, the first six of which have already been released.
Professional Calendar
Dates
Professions
Places
the 18 of October, 2019
the 21 of October, 2019
the 23 of October, 2019
the 25 of October, 2019
the 28 of October, 2019
the 31 of October, 2019
the 02 of November, 2019
Conductor
Giulio Cesare in Egitto
Milano
Teatro alla Scala di M...
the 14 of April, 2019
the 16 of April, 2019
the 18 of April, 2019
the 24 of April, 2019
the 26 of April, 2019
the 28 of April, 2019
Paris
Théâtre des Champs-Ély...
Paris
Théâtre des Champs-Ély...
Paris
Théâtre des Champs-Ély...
the 31 of December, 2016
the 02 of January, 2017
the 04 of January, 2017
the 06 of January, 2017
the 08 of January, 2017
the 10 of January, 2017
the 19 of February, 2016
the 21 of February, 2016
the 23 of February, 2016
the 25 of February, 2016
Monte-Carlo
Opéra de Monte Carlo
the 10 of October, 2015
the 13 of October, 2015
the 15 of October, 2015
the 18 of October, 2015
the 31 of July, 2015
the 03 of August, 2015
the 06 of August, 2015
the 08 of August, 2015
the 17 of May, 2013
the 19 of May, 2013
the 23 of August, 2012
the 25 of August, 2012
the 27 of August, 2012
the 29 of August, 2012
the 31 of August, 2012
Conductor
Giulio Cesare in Egitto