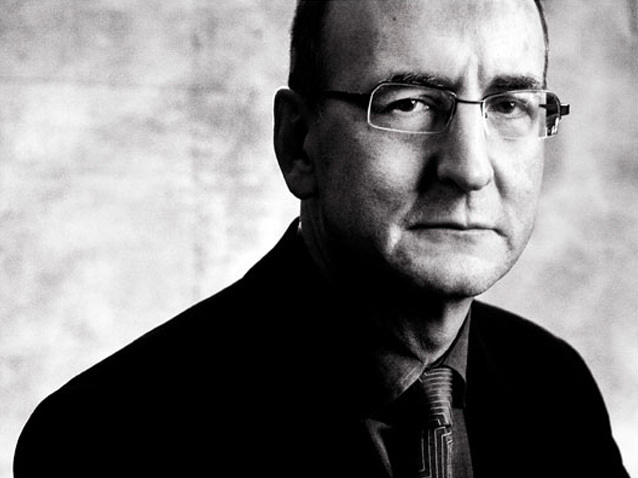 © DR
Leader's vision - Peter Gelb
Bringing high art to a wider public
Although his 10th season as general manager of the Metropolitan Opera is under way, Peter Gelb doesn't seem to be thinking much about milestones. Even an institution the size and stature of the Met faces keen challenges in today's cultural marketplace, as he notes: ''Opera at this level is an extraordinarily expensive undertaking — it's not designed for 21st-century pocketbooks. So we can never rest on our laurels. We can't coast. It's a never-ending challenge to keep the theatrical life of the company forward-minded and to break down barriers between the high art of opera and a wider public.''
A signal achievement of Gelb's tenure in the latter regard has been the innovative, influential series ''The Met: Live in HD,'' which has simulcast operas in high definition to cinemas worldwide over the past decade and won Emmy and Peabody awards along the way. More than 17 million tickets have been sold for showings of Met operas in high definition and surround sound, extending the company's reach far beyond the house itself. Gelb is also proud to point out that the Met has been vigilant about spreading the word via social media, with its 340,000-plus Facebook ''likes.''
The stage of the Met Opera — like New York City, as the songs says — never sleeps. Dress rehearsals during the day give way to a performance in the evening; then a night crew takes over to ready the stage for the rehearsal of another opera the next day. The 2015-16 season will see the Met present 227 performances of 25 operas, including six new productions—from Verdi's ''Otello,'' Berg's ''Lulu'' and Bizet's ''Les Pêcheurs de Perles'' (in its first Met staging in nearly a century) to Puccini's ''Manon Lescaut'' (starring the tenor favorite Jonas Kaufmann), Donizetti's ''Roberto Devereux'' (in its company premiere) and Richard Strauss's ''Elektra.'' Among these, there are Italian favorites but also edgier 20th-century classics ''Lulu'' and ''Elektra.''
''The Met has to present the Verdi and Puccini greatest hits, in new productions and revivals,'' Gelb says, ''but we also have to explore other masterpieces. The new production of 'Lulu' is by William Kentridge, whose designs for Shostakovich's 'The Nose' were so extraordinary. He has such a following in the visual-arts world that he brings in new audiences. That's not to mention that we have Marlis Petersen in the opera—she's today's definitive Lulu.''
The Met has fostered some of the biggest names in opera over the past decade, among them the superstar soprano Anna Netrebko (who will make her New York recital debut on the Met stage in February).
''I've made it my business to identify great new talents and get them signed, sealed and delivered to the Met early in their careers,'' Gelb says. ''There's Anna, of course, and now we have another exciting young soprano in Sonya Yoncheva. I should also point out that in 2015-16, Sondra Radvanovsky will be the first singer in Met history to star in Donizetti's 'Tudor Queens' trilogy in a single season. And we have Plácido Domingo—ahistorical miracle of longevity — returning in 'Simon Boccanegra.' There's nothing like a charismatic star, new or a veteran, to galvanize an audience.''
A key evolutionary change in the Met process is that ''we are ready to move more quickly now and take risks on talented artists, not only singers but also directors from beyond the opera world and young composers, too,'' Gelb says. ''We presented Nico Muhly's first opera, 'Two Boys,' in 2013, and we've already commissioned another opera from him, 'Marnie.'''
Looking ahead, there is an expansion of the Met's lobby on the drawing board, as well as proposals for a troupe to present small-scale performances of operas in communities around New York City.
Gelb is also committed to linking the Met to its fellow New York cultural institutions, from the Juilliard School and the Film Society of Lincoln Center to the New York Public Library and the Guggenheim.
''I want to make sure that the Met is always interacting in the broader cultural life of New York,'' Gelb says. ''For instance, we timed 'The Nose' with a Kentridge show at the Museum of Modern Art, and we held an 'Otello' event at the Guggenheim. We want to underline the connections opera has to other art forms.
''Over the next decade, I'd also like to see the Met Opera become a prime mover in arts education in America,'' Gelb adds. ''I don't want to be just in movie houses but in community centers and schools. Arts education is challenged all over the world. I'd like to see the Met help buck the trend in the school systems where business and technology take a huge precedence over culture. It's important to me that we connect on that level — it's where we cultivate the future audience for opera.'' 
Article issued from the International New York Times, not engaging the redaction of Opera Online, and which we reproduce the content with their kind permission.
Center stage was produced by the T Brand Studio international department and did not involve the International New York Times reporting or editorial departments.
the 01 of October, 2015
|
Print