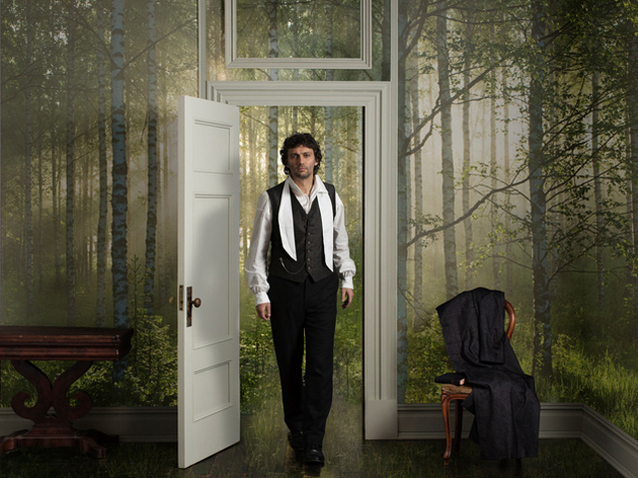 © Brigitte Lacombe
Often considered the most personal and sensitive of Massenet's works, Werther – whose libretto is freely inspired by The Sufferings of the Young Werther, Goethe's epistolary novel – stands as one of the landmarks of 19th century French Romanticism. A melancholy work imbued with a resolutely tragic aspect sometimes bordering on the morbid.  In both Massenet's work and Goethe's novel, the young poet Werther is madly in love with Charlotte – who loves him in return but refuses to express her love out of a sense of duty and sacrifice – to the great despair of Werther, haunted by thoughts of suicide. The melancholy love of young Sophie, Charlotte's sister, changes nothing for him and, despite his religious convictions, the young poet kills himself.
A dark and desperate work that was initially slow to gain popularity. Considered a "sad subject" by Carvalho who rejected the work for the Opéra-Comique in 1887, Werther was not staged until 1892 in Vienna – before being presented in Paris the following year and meeting with the imposing success it enjoys today in all the great opera capitals.
A "sad subject" that above all requires particularly charismatic performers – "at the risk of exasperating the public" (according to Piotr Kaminski). Many tenors have been called upon to take on the role of the Romantic poet, but Jonas Kaufmann is undeniably one of those who have incarnated it. The singer's vocal skills are well known. In Werther he reveals his abilities in interpreting the role and the sensitivity of his acting.
Last year at the Opéra Bastille, Jonas Kaufmann played Werther alongside Sophie Koch (as Charlotte) and earned enthusiastic reviews. The pair come together again starting this evening in a new production (this time staged by Richard Eyre and Rob Howell) at the Metropolitan in New York. For the occasion, Jonas Kaufmann tells us about his Werther with verve and passion, describing how he perceives Massenet's work to better define the tonality of the role, especially with regard to his own personal experiences.
the 19 of February, 2014
|
Print