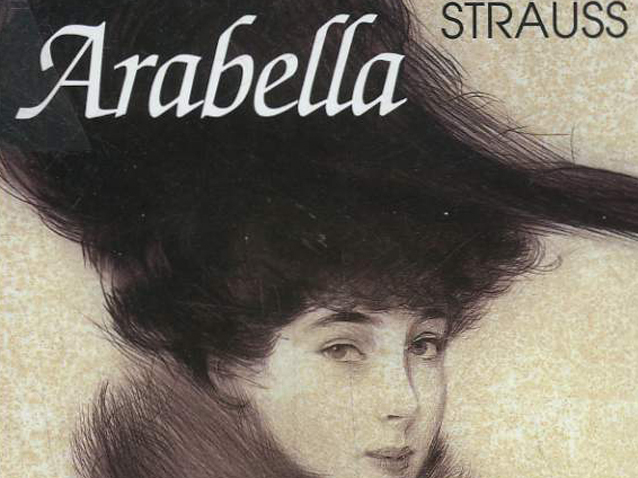 © Le-livre.com / L'Avant-scène Opéra
Work description
In a letter dated 1927, Richard Strauss begs Hugo von Hofmannsthal to write him a new libretto: "You can even make me a second Rosenkavalier if you don't have anything better in mind." This was to be the starting point of Arabella, the work with which the two accomplices would try to match the success of Der Rosenkavalier. Unfortunately Hugo von Hofmannsthal died suddenly on 15 July 1929 before their joint project was brought to fruition. Deeply affected by the loss of the man he called his "Da Ponte", Richard Strauss waited until 1933 to resume composing Arabella, whose decadent and even corrupt atmosphere is tinged with  bitterness. Far from invoking the dazzling and insouciant Vienna of Maria-Theresa that served as backdrop to Der Rosenkavalier (1911), Arabella is a tart comedy in which the heady rhythms of the waltz struggle to contradict dark presentiments of the future. Reflecting the Vienna of Franz-Joseph where the music of another famous Strauss Johann, held sway; Arabella pays tribute to it, bearing the stigma of a dark period in which Adolf Hitler came to power. The theme of metamorphosis, so dear to Hofmannsthal, underlies the nostalgia-tinged libretto. The prisoner of her ruined parents' connivances and lies, Arabella will come out of her chrysalis to become a bright, radiant woman alongside the generous Mandryka. Zdenka, who passes herself off as "Zdenko", the younger brother of his sister Arabella, also needs to free herself in order to become herself by revealing the woman hidden under the man's clothing. Zdenka's metamorphosis is therefore far more radical, since she appears in the final act through the disappearance of a young boy who is suddenly replaced by a woman who is madly in love with one of her sister's suitors. This work, which remains one of the last great popular operas, makes use of the famous "conversation in music" that Richard Strauss raises to the highest level in the extraordinarily beautiful duets.
Summary
Count Waldner, an unrepentant gambler, has brought his family to ruin. His only hope is to find a wealthy husband for his daughter Arabella, while his second daughter, Zdenka, must stay disguised as a boy so as not to cause her parents to incur unreasonable expenses. Proud Arabella counts on the arrival of a wealthy suitor, whereas the demure Zdenka secretly loves on of her sister's suitors. The situation, made more complex by the cross-dressing, ends happily. The two girls are able to metamorphose into women in love, to escape the pretence of a corrupt and decadent society.
Act 1
Count Waldner (bass) and his wife Adélaïde (mezzo soprano) are on the verge of ruin. Their only hope is to find a wealthy match for their older daughter, the ravishing Arabella (soprano). A fortune teller assures Adelaide that her older daughter will marry a stranger from far away. Zdenka (soprano), the younger sister, is dressed as a boy to avoid having to provide a dowry for her. She is secretly in love with Matteo (tenor), a young police officer who sighs for Arabella. He is deliriously happy, convinced that he has received a love letter from Arabella, which was actually written by Zdenka. Arabella, indifferent to all her suitors, is unable to make her choice, persuaded that she will know Love when she finds it. Meanwhile, she dreams of a young and seductive stranger she glimpsed in the street. The count has once again lost at gambling and is desperate to have some news from his regimental friends, in particular the extremely wealthy Mandryka (baritone), whom he has asked for help. Mandryka's nephew and heir has fallen madly in love with Arabella's portrait, attached to the count's letter. He arrives at the count's home to ask for her hand.
Act 2
At a ball, Arabella recognises Mandryka, introduced by her parents, as the stranger who won her heart. They both fall madly in love and swear eternal fidelity to each other. He tells her that it is the custom in his country for women to offer their future husband a glass of water as a sign of commitment. She takes leave of her vexed suitors and launches into one last dance. His heart broken, Matteo receives a letter from Zdenka, allegedly written by Arabella, and the key to the room where she is to offer him every happiness he could desire. Mandryka, having overheard the conversation, is plunged into deep despair.
Act 3
At Waldner's hotel, Arabella, happy and smiling, is surprised by Matteo's ardour and he is surprised by her coldness. In fact he has come to spend a night of love with Zdenka, whom he mistakes for Arabella. When her parents arrive, a dispute erupts between the two suitors. Arabella protests her innocence and Zdenka reveals to all that she caused the misunderstanding. Her hand is finally given to Matteo. Arabella, seeing Mandryka's distraught look, offers him a glass of water, a sign for her lover of her eternal commitment.