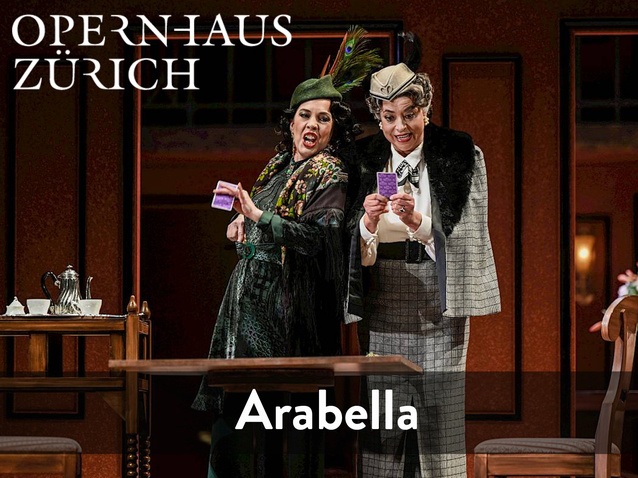 © DR
Description
Revival of the production created in 2020.
With Anja Harteros in the title role, this revival promises to be the most "Arabellissima" production possible.
The realization that this "lyric comedy" could turn into a "tragedy" at any moment, as Strauss himself one remarked, is manifestly obvious. In this late work, the composer finds a new way to treat language, tonal refinement, and expressive power. This ambivalence fits within the history of the work's reception. The opera was premiered in Dresden in 1933, and instrumentalized for propaganda purposes by the Nazis. Director Robert Carsen doesn't ignore those societal forces at work, setting the action at the height of the Third Reich.
More information is available on the official website of the opera house.
Schedule
May 08, 2022 14:00:00
May 13, 2022 19:00:00
May 15, 2022 19:00:00
May 20, 2022 20:00:00
Work's characters list
Director
Conductor
Graf Waldner
Adelaide
Arabella
Zdenka
Mandryka
Matteo
Graf Elemer
Graf Dominik
Graf Lamoral
Fiakermilli
Kartenlegerin
Welko
Ein Zimmerkellner
Djura
Jankel