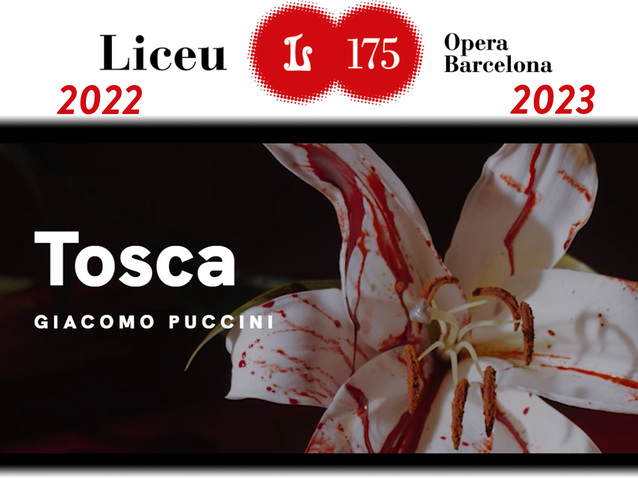 © DR
Description
Co-production Théâtre Royal de la Monnaie (we reported in French when it was created in 2021), Gran Teatre del Liceu, Teatro de la Maestranza y Salas del Arenal and Opéra Orchester National Montpellier (we also reported in French, in 2022).
Roberto Alagna and Aleksandra Kurzak have retired from production and will be replaced by Michael Fabiano and Maria Agresta.
More information is available on the official website of the opera house.
Schedule
January 04, 2023 19:00:00
January 07, 2023 19:00:00
January 08, 2023 17:00:00
January 10, 2023 19:00:00
January 11, 2023 19:00:00
January 12, 2023 19:00:00
January 13, 2023 19:00:00
January 14, 2023 19:00:00
January 16, 2023 19:00:00
January 17, 2023 19:00:00
January 18, 2023 19:00:00
January 19, 2023 19:00:00
January 20, 2023 19:00:00
January 21, 2023 19:00:00
Casting
Milan Perišic
Hugo Bolívar
Work's characters list
Director
Conductor
Floria Tosca
Floria Tosca
Floria Tosca
Floria Tosca
Mario Cavaradossi
Mario Cavaradossi
Mario Cavaradossi
Scarpia
Scarpia
Cesare Angelotti
Spoletta
Sciarrone
Sagrestano
Un Carceriere
Un Pastore