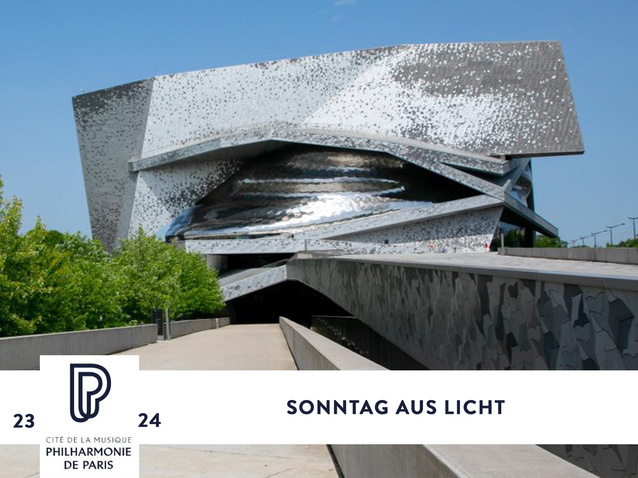 © DR
Description
Second part. The first part is given on November 16.
Composed between 1998 and 2003, Sonntag is the last completed part of Karlheinz Stockhausen's Licht cycle. Created posthumously in 2011, it celebrates the mystical union of Michael and Eve, as well as the banishment of Lucifer. We have already reported in French on Donnerstag aus Licht, Samstag aus Licht, Dienstag aus Licht and Freitag aus Licht.
The final link in the superstructure of the cycle, imagined by Stockhausen thanks to a "super-formula" (concept of series extended to all levels of composition), Sonntag aus Licht is also an emblematic specimen of his vision of the operatic spectacle. This is how the protagonists are embodied not by one singer, but sometimes by two or three, or even by a singer and one or two instrumentalists, in choreographies inspired by the waltz of the planets in the cosmos. A cyclical vision of time that we find in the dramaturgical denouement of the cycle, the union of Eve and Michael giving birth to a new Monday: "Thus there is neither end nor beginning to the week. It is an eternal spiral. »
More information is available on the official website of the Philharmonie.
Schedule
November 20, 2023 19:00:00
Casting
Pia Davila
Aurélien Segarra
Work's characters list
Director
Conductor
Soprano 1
Soprano 2
Mezzo-soprano
Ténor 1
Ténor 2
Basse
Basse 2
L'enfant