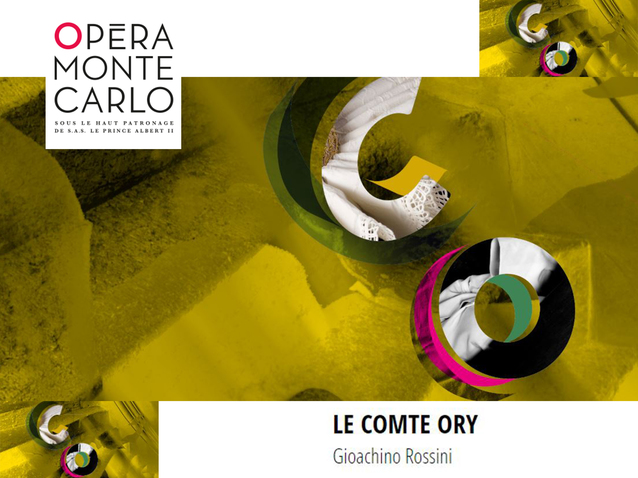 © DR
Description
Premiere at the Monte-Carlo Opera.
Production Opernhaus Zürich created in 2011, played again in 2016 and 2017-2018.
It was supposed to be given initially in March 2020, but was canceled following the sanitary measures adopted within the framework of the fight against the propagation of the coronavirus.
Following the measures adopted by the government as part of the fight against the spread of the coronavirus, the schedules have been modified (and are up to date here).
More information is available on the official website of the opera house.
Schedule
February 19, 2021 14:00:00
February 21, 2021 14:00:00
February 23, 2021 14:00:00
February 25, 2021 14:00:00
Work's characters list
Director
Director
Conductor
Le Comte Ory
La Comtesse Adèle
Isolier
Dame Ragonde
Raimbaud
Le Gouverneur
Alice, une paysanne