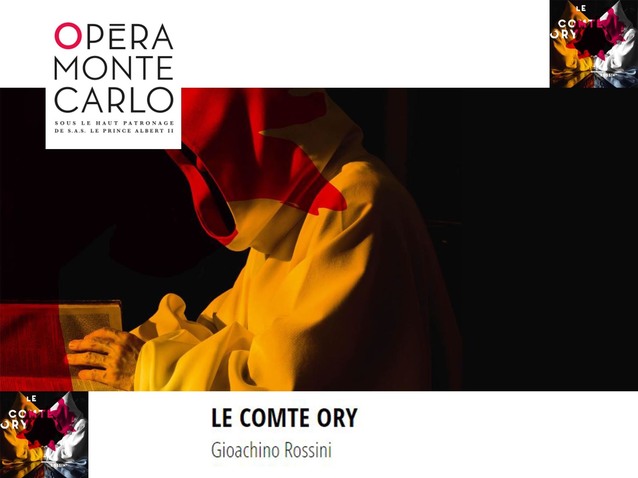 © DR
Description
First time at the Monte-Carlo Opera.
Production Opernhaus Zürich created in 2011, played in 2016 and 2017-2018.
More information is available on the official website of the opera house.
Following the measures adopted by the government as part of the fight against the spread of the COVID-19 coronavirus, the opera house had to cancel all of the performances.
Schedule
March 22, 2020 15:00:00
March 24, 2020 20:00:00
March 26, 2020 20:00:00
March 28, 2020 20:00:00
Work's characters list
Director
Director
Conductor
Le Comte Ory
La Comtesse Adèle
Isolier
Dame Ragonde
Raimbaud
Le Gouverneur
Alice, une paysanne