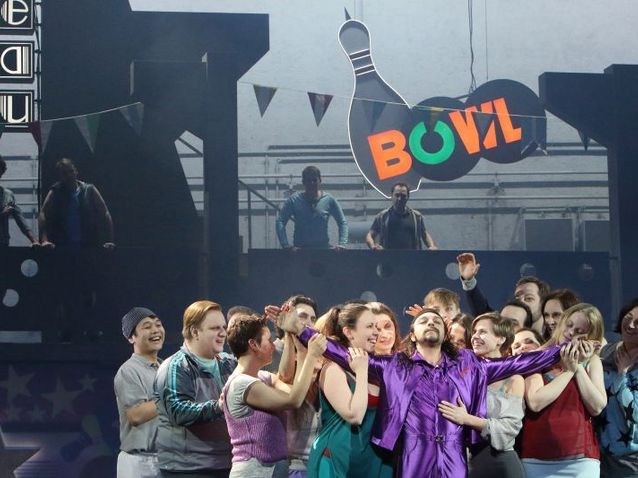 © DR
General Information
Production title:

Le Comte Ory - Opernstudio - Bayerische Staatsoper (2015)

Creation date:

12/04/2015

Work - Composer:Le Comte Ory

-

Gioacchino Rossini
Opera house:

Cuvilliés-Theater
Description
New production
The young Ory is a player, well-accustomed to risk-taking, which is most apparent in his romantic exploits. This time, the target of his seductive prowess is the cool and austere Adèle. Having vowed to live a life of chastity she rejects his amorous advances.
Ory employs all means at his disposal to win her heart and it does not take long for her to succumb to his charms. Adèle and the other characters with her, discover the thrill of seduction and being seduced. Ory's maxim, to enjoy life to the full, collides violently with the state-sanctioned moral expectations regarding love and fidelity, but in Le Comte Ory, Gioacchino Rossini takes a clear stance: his final comedy is a sensually anarchic exhortation to engage in sex, drugs and rock 'n' roll.
More information is available on the opera house's official website.
Schedule
April 12, 2015 19:00:00
April 17, 2015 19:00:00
April 19, 2015 19:00:00
June 18, 2015 19:00:00
June 21, 2015 19:00:00
Work's characters list
Conductor
Le Comte Ory
Le Comte Ory
La Comtesse Adèle
La Comtesse Adèle
Isolier
Dame Ragonde
Raimbaud
Raimbaud
Le Gouverneur
Alice, une paysanne