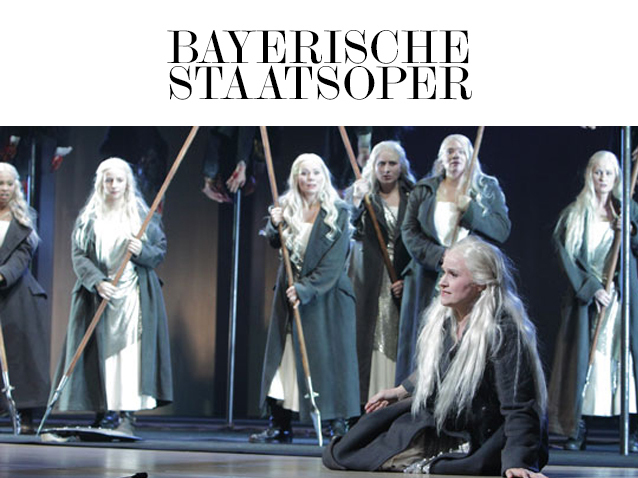 © DR
Description
The clash of the clans nourishes the battlefield. The Valkyries, the children of the god, are just instruments of the father to gather together an army of the dead for him.
Wotan's progeny are to secure his power: the twins, Siegmund and Sieglinde, seem born to this task. The brother lands at the home of his enemy – finds his sister there after a separation of many years and wins her heart. All of this runs according to plan, and yet the two siblings have violated the laws. The father must sacrifice his son. Brünnhilde, his favorite daughter, defies her father for the first time and protects the incestuous couple – in vain.
On the first day of Der Ring des Nibelungen, in Die Walküre, first performed in 1870 in Munich, the father-god's plans to undo the entanglements come to naught. At the end, his children are either murdered or punished and exiled. All Wotan can do is wait for the hero of the next generation – Sieglinde now carries him in her womb, the seed of her brother, somewhere on her flight through the forest.
More information is available on the operahouse's official website
Schedule
February 28, 2015 17:00:00
March 06, 2015 17:00:00
March 14, 2015 16:00:00
March 23, 2015 17:00:00
Work's characters list
Wotan
Sieglinde
Siegmund
Fricka
Hunding
Brünnhilde
Waltraute
Helmwige
Gerhilde
Ortlinde
Schwertleite
Grimgerde
Rossweisse