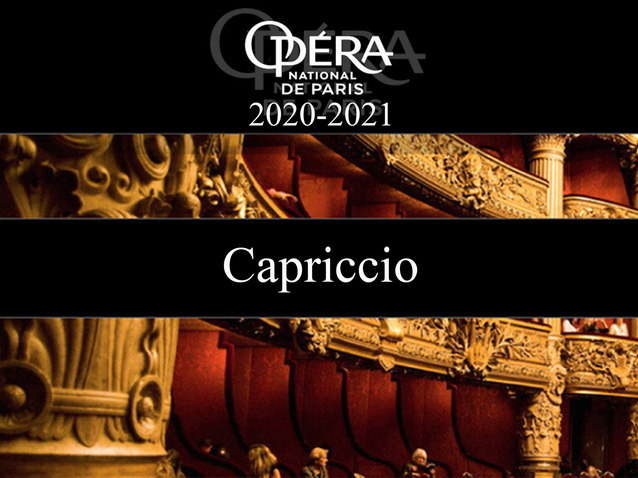 © DR
Description
Production of Robert Carsen already played in 2016 (read our french column).
Following the measures adopted by the government as part of the fight against the spread of the COVID-19, the opera house had to cancel all performances of this production.
More information is available on the official website of the opera house.
Schedule
January 26, 2021 19:30:00
January 30, 2021 19:30:00
February 02, 2021 19:30:00
February 05, 2021 19:30:00
February 09, 2021 19:30:00
February 12, 2021 19:30:00
February 17, 2021 19:30:00
February 21, 2021 14:30:00
Work's characters list
Conductor
Die Gräfin
Clairon
Flamand
Olivier
Der Graf
La Roche
Monsieur Taupe
Eine italienische Sängerin
Ein italienischer Tenor
Der Haushofmeister