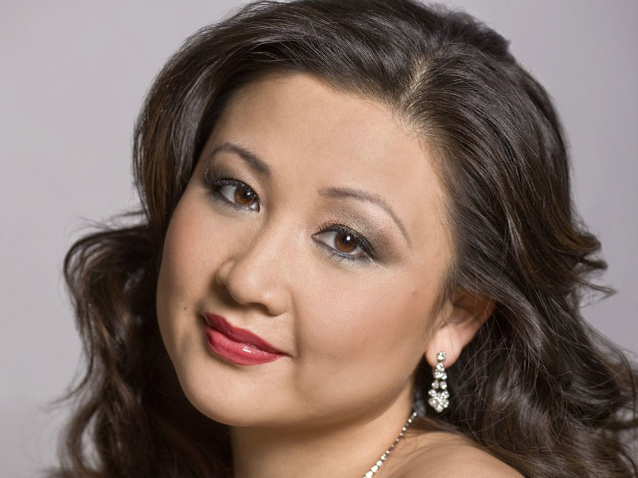 © DR
Agenda Professionnel
Dates
Roles
Places
the 22 of March, 2023
the 25 of March, 2023
the 29 of March, 2023
the 01 of April, 2023
the 04 of April, 2023
the 07 of April, 2023
the 10 of April, 2023
the 12 of April, 2023
the 16 of April, 2023
Biography
How did you get into your current profession? Who or what were your influences?  Do you have a particular childhood memory?
When I was a child, I used to be a member of Children's Chorus for one of the main broadcasting companies in Korea. So I was on TV every Sunday singing and dancing for a Children's program. Since then I never have stopped singing. 
Tell us about a memory on stage.  Your favorite?  Your worst?
I just love being on stage. But my favorite part is when I know that the audience is enjoying the performance. 
What is your favorite role? Your favorite composer?
I love every role I do. But I will be doing my first Lucia in next year and I think that will be my favorite role. 
I love Mozart and R. Strauss. 
What role would you like to perform?  
There are so many roles that I would love to sing. Gilda, Adina, Rosina, Gretel, Sophie - so many...
How do you deal with stage fright?
Just try to have confidence and PRAY
With what artist (living or deceased) would you like to perform?
Alfredo Krauss, Roberto Alagna
What other kinds of music do you like?
I love listening to Jazz