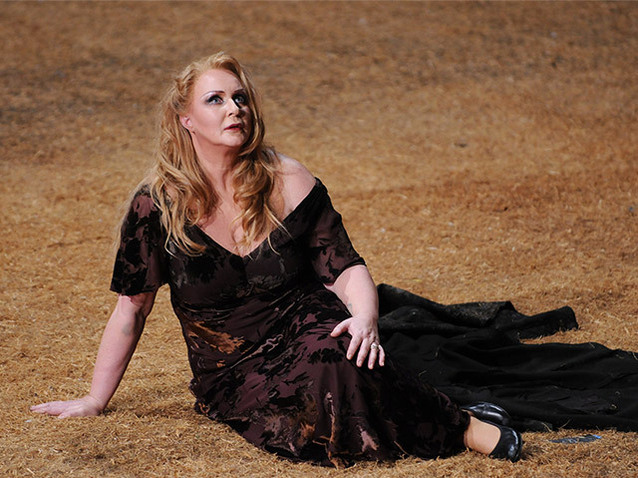 © DR
Amongst the performers that took part at the Götterdämmerung premiere at the Liceu the great highlight was the immense, anthological and unforgettable Brünnhilde by Iréne Theorin. Voice, power, dramatic engagement and understanding of the character put the Swedish soprano in a place to be considered one of the best Brünnhilde in the world, if not the best. Her final scene will remain in the memory of all for many years to come.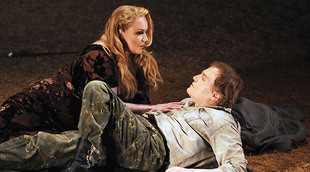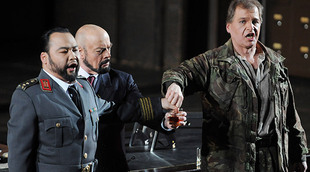 The other singers offered balanced results at an average of a very high level. Lance Ryan was good in dedication and bravery, although his voice did not sound very round at some points and there were some lacking nuances in the character. Eric Halfvarson as Hagen (replacing Hans Peter König, who was ill) was brilliant in interpretative wisdom and dramatic cleverness. On his part, Samuel Youn was very convincing as Gunther. Contrarily, Oskar Hillebrandt was a poor Alberich. Jacquelyn Wagner, debuting at the house, offered very good qualities as Gutrune and Third Norna. Michaela Schuster was powerful and magnificent as Waltraute. The choir and the secondary roles did a good job.
The other winner of the night was the conductor Josep Pons. In 2013, in his first staged opera as principal conductor at Liceu and first staged Wagner title ever, Josep Pons offered Das Rheingold with good results, but the results he obtained now with Götterdämmerung were excellent, with a superb orchestral sound. Pons received a few booings for his Das Rheingold, this time the audience stood up at the end of his Götterdämmerung to applaud the great progress of conductor and orchestra.  
This production of Götterdämmerung is coherent and follows the line established in the previous titles of the cycle. This Ring, coming from the Köln Opera and signed by Robert Carsen as stage director, conceptually points at a very current ecological, social and political reading of the subject: clumsy politicians who, out of power ambition, remain trapped in promises they are unable to fulfil which drag them into their own as well as nature's destruction. 
Dramatically, this production presents a meticulous and concise character direction with beautiful findings, such as the displaying of the scene between Hagen and Alberich as a dream of the former. Visually, the staging is beautifully ugly and abounds in dumping side like atmospheres and fascistic-ish uniforms. However, Götterdämmerung's final cathartic expiatory catastrophe –everything must be destroyed for everything to be able to restart again– with Brünhilde moving towards the light is visually extremely beautiful, theatrically powerful and symbolically meaningful, apart from being cohesive with the overall approach. As a whole, this is a talented production.
To offer a Ring is an enormous challenge for any theatre, both from technical and artistic perspectives, as it demands everything from everyone. The Liceu started this Ring in the season 2012-13. It started well and it ended excellently in every aspect, reasserting Liceu's old and solid reputation of one of the best Wagnerian theatres in Southern Europe.
by Xavier Pujol
Götterdämmerung at the Liceu | 28 February - 19 March 2016
the 03 of March, 2016
|
Print