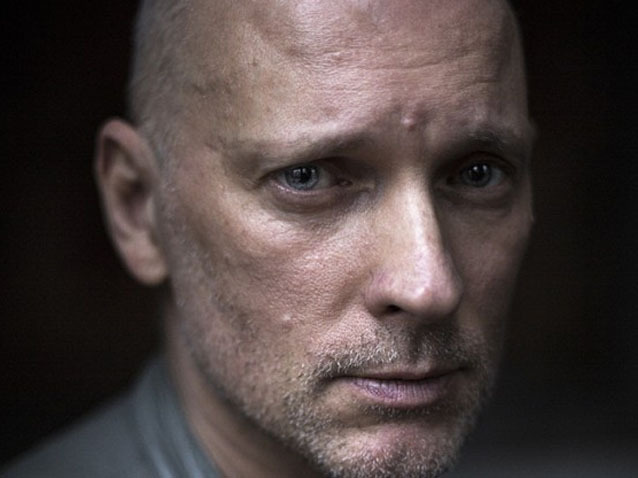 © DR
Alvis Hermanis is a busy man. With 10 projects running concurrently, and knowing exactly what he will be doing until 2019, the Latvian director is very much in demand. On the operatic stage, he has already worked with the world's top conductors and singers, and his new production of Hector Berlioz's ''La Damnation de Faust'' (as both director and designer) at the Paris Opera, starting Dec, 8, is no different, with the house's musical director, Philippe Jordan, conducting three of the great singers of the day: Jonas Kaufmann (in the role of Faust), Bryn Terfel (Méphistophélès) and Sophie Koch (Marguerite).
When asked in what ways he finds directing opera different from directing theater—since 1997, he has been artistic director of the New Riga Theater, in the Latvian capital — Hermanis ponders carefully before replying: ''Trends in European theater in the last 30 years have tended to haveamentality of destruction. Opera, on the other hand, allows you to focus on harmony, giving us a chance to put things back together.''
Growing up in the Soviet Union, he absorbed the Russian theatrical tradition of psychological realism. ''But for opera,'' he says, ''it is hard to be realistically precise, because often there is already an aesthetic contradiction from the composer's side, where music written in one century tells a story from another century, such as in Verdi's 'Il Trovatore,' which uses 19th-century ideas to depict the 15th century.''
Hermanis is both modest and pragmatic in recognizing the difficulty of pleasing audiences. ''Music is such an intimate and personal thing, and yet the director is forcing the audience to look at his or her vision and images. How can you possibly make everybody enjoy and appreciate that vision? I am starting to accept that this is 'mission impossible.'''
Unlike other directors, such as Robert Wilson, who have a very distinctive style, Hermanis insists: ''My style is that I have no style. You cannot open every door with the same key.'' He explains that he enjoys changing his approach in order to match different scenarios.
In the case of ''The Damnation of Faust,'' Hermanis is well aware of the pressures of presenting his ideas about a French work before a French audience, even though, as the director of the Paris Opera, Stéphane Lissner, points out, Berlioz's music has tended to be more fully appreciated in the English-speaking musical world than in the land of the composer's birth.
Certainly, the opera does not lend itself to an overly realistic depiction. Berlioz called it a ''dramatic legend'' rather than an opera. Hermanis himself prefers to call it a fairy tale, and he explains that as such it is impossible to conceive of the work in historical terms.
That the action leaps frequently from location to location might explain why the first performances on the stage failed to gain critical acclaim in Paris in 1846. Luckily, modern technology has enabled the work to be depicted more effectively on a visual level, and Hermanis has teamed up with the video artist Katrina Neiburga for this production.
Hermanis's conception of ''Faust'' led him to visualize the action as a voyage within the mind of the person he calls ''the Faust of the 21st century,'' the scientist Stephen Hawking.
Hermanis has nothing but praise for the Bastille Opera. He points out that the ample backstage space enables the whole set to be constructed before rehearsals even start, and he has been allowed four years of planning for his ideas about the piece to mature.
Philippe Jordan has committed himself to a cycle of Berlioz works over the next five seasons, with highlights including a concert performance of ''Béatrice et Bénédict,'' a production by Terry Gilliam of ''Benvenuto Cellini'' and a major production of the monumental ''Les Troyens'' in 2019. 
Article issued from the International New York Times, not engaging the redaction of Opera Online, and which we reproduce the content with their kind permission.
Center stage : Opera National de Paris was produced by the T Brand Studio international department and did not involve the International New York Times reporting or editorial departments.
the 02 of December, 2015
|
Print