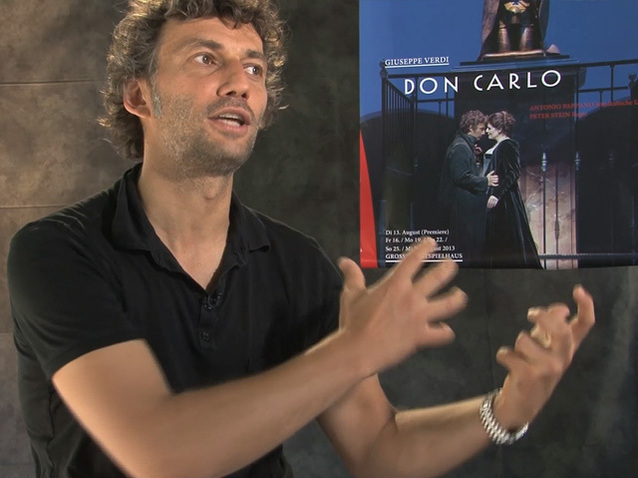 This year, in commemoration of the bicentenary of Giuseppe Verdi's birth, the Salzburg Festival presented this summer a new production of Don Carlo, directed by Peter Stein, provided with a impressive cast, and especially with Jonas Kaufmann in the title role.
We met him in Salzburg and he recounted us about his Don Carlo during a pleasant interview.
See also Jonas Kaufmann in "Don Carlo's sensational
cast delights Salzburg audiences" by Musica.
the 13 of September, 2013
|
Print