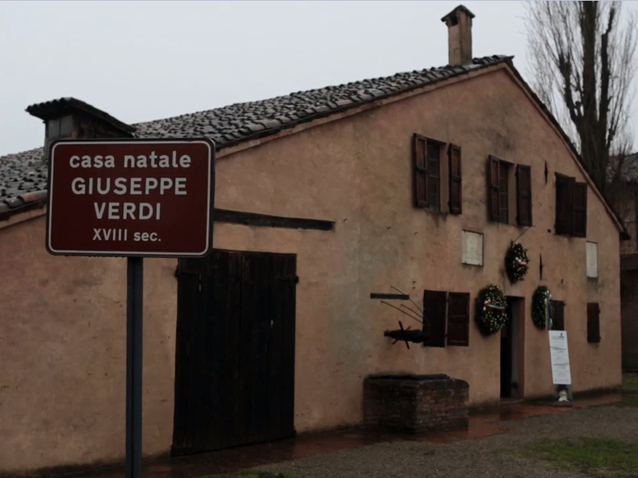 © DR
October 2013 is the time for commemorating the bicentennial of the birth of Giuseppe Verdi in Roncole, in the region of Parma, into a family of modest means. And while the Italian composer is intimately linked to Milan (his first opera, Oberto, was staged at La Scala in 1839), he remained attached to his place of origin and bought a family home on the Sant'Agata estate in 1848. Though he initially intended it for his parents, Giuseppe Verdi came to live here with his second wife, the singer Giuseppina Strepponi, whom he had met while staging Nabucco. Verdi adapted and furnished this home from which, it is said, he drew inspiration – and which saw the completion of his mature works (Rigoletto in 1851, Il Trovatore and La Traviata in 1853).
Today we are visiting the maestro's home in the company of Angiolo Carrara Verdi, the composer's last descendent, who lives here and brings to life his grandfather's home.
Preserved and maintained exactly as Giuseppe Verdi wanted, the Sant'Agata estate today gives us a glimpse into the composer's life, with his bedroom and study, amidst the objects that belonged to him such as scores for works by Wagner, whose bicentennial is also celebrated this year, annotated by Verdi).
the 22 of October, 2013
|
Print