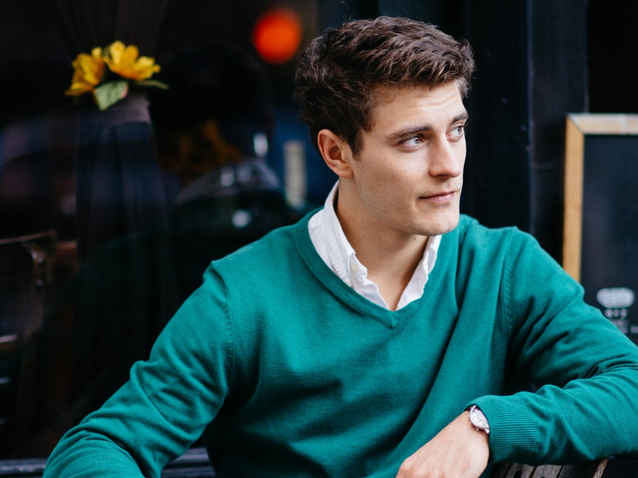 © DR
With his wide smile and his casual behaviour, the polish countertenor Jakub Jozef Orlinski breaks classical music codes. The 30 years old opera singer brings freshness to baroque music, asserting his second passion which is break-dance. After a thrilling concert in Avignon at the beginning of the season, we had the chance to hear him in a Pasticcio conceived by William Christie for the Aix-en-Provence Easter Festival, and we took the occasion to ask him five questions about his course or his involvment in Opera for Peace organization… 
***
Opera-Online : How music has entered in your life ? What was your personal course? You were a countertenor from the start?
Jakub Jozef Orlinski: I have started my musical journey in an amateur choir called "Gregorianum". I loved it. We sang a lot of renaissance piece by great masters like T. Tallis, T.L. de Victoria and G.P. Palestrina, but also contemporary works. I really enjoyed singing in the choir and I didn't really know what else I could do so I decided to enter Music University in Warsaw as a countertenor. From the very beginning I studied as a countertenor. I had some great teachers and mentors who helped me a lot along the way to get to the place where I am now.
You are a lyrical singer, but also a break-dancer: two different but compatible passions?
From the first look it really does not fit well, but once you spend some time working on both, there are some similarities or things that you can transport from one art form to the other. That's what I try to do. I try to use those art forms to complement one another. Of course there are certain physical moves that I should not do before singing a long concert or opera performance, but also there are a lot of things that can help you with singing and that's why I spend a lot of time analyzing what is good and what is not that good for the voice.
Classical music is usually considered as dedicated to an old audience. Do you attract a younger one in your concerts?
I have to say that at the beginning it was not my goal, but along the way I have noticed that my lifestyle and the way I do things brings new public to concert halls and opera theaters. So now, yes I do use new tools to show the opera world, the classical world to the wider public. I think it is important to show younger people that classical music can be really amazing, fascinating, entertaining, captivating and I could list more and more things here. I am happy to see that there are a lot of young opera singers who really want to attract young public and they succeed. For me the biggest surprise was to see a really young public in the Frankfurt opera house where few years ago we had a recital with my pianist Michał Biel. The public was packed with young people who later on, during our meet and greet session admitted that it was their first classical music experience. From that point I understood that what we do is making a difference, so we should continue.
You made your debut in 2017 at the Aix Festival in Cavalli's opera Erismena. You are now back in Aix for the Easter Festival for a concert conducted by William Christie (and you will come back in July for another one during the Summer Festival...). Can you tell us about both importance of Aix Festivals and William Christie for you?
I love the Festival d'Aix en Provence. Since 2016, I am here every year. Not always to sing but also just to enjoy the atmosphere of the festival which is unique and to listen to great concerts and performances. I truly love coming back here. I was very happy to make my debut at the Grand Théâtre de Provence with William Christie, Les Arts Florissants and Lea Desandre at such great festival as Festival de Pâques. I am really amazed how both festivals are really incredibly well organized and are able to invite really top artists from around the world.
If it comes to William Christie, it is truly a dream to finally be working with him ! It is our first project together and I hope not the last one. I admire maestro Christie's work for many years. I think I watched all the Rameau DVD's that were released under his baton. I was very happy that I could finally join the team and work on that Pasticcio program with him and his great orchestra. We really got along and that's why we had so much fun during that whole tour.
You have recently become an ambassador for Opera for Peace. Can you tell us a bit more about it?
I got invited to be an Ambassador of Opera for Peace and I am very happy to be among so many great people in that organization. Opera for Peace is a new cultural movement trying to inspire and build creative future through passion and determination. I think that they do great things. They organize events, talks and many educational sessions and programs using all the creative people that they have under their wings. I myself was involved in already quite few events organized by Opera for Peace and all of them had a very positive feedback from the public, students and other people involved. Because of a great wire of contacts and amazing artists that are taking part in Opera for Peace projects it has a big cultural impact. I hope it will continue to grow and people more and more will start seeing that culture is an essential part of life.
Interview by Emmanuel Andrieu (April 2021)
the 06 of April, 2021
|
Print